Arsene Wenger Eyeing Swap Deal To Land €50m Hitman?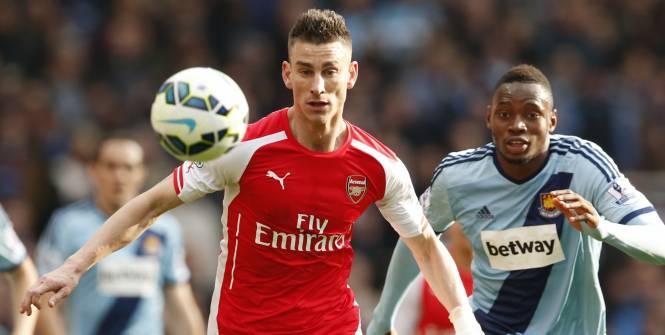 There are some interesting reports circulating today suggesting that Arsene Wenger may be tempted to use Laurent Koscielny as bait to land Karim Benzema this summer.
The Mirror are carrying a report that claims Real Madrid have identified Koscielny as a key target with in-coming new boss Rafa Benitez apparently a big fan of our French centre-back.
Ordinarily, we'd laugh-off any interest in the 29-year-old and reject any talk of a potential transfer as Kos is easily our best defender at present and is a vital member of our squad.
However, the Mirror suggest that Arsene may use Madrid's interest to instigate a big-money swap deal involving long-term target Benzema.
Arsene has been after the striker for years and speculation last week claimed the boss is once again going to try and lure the 27-year-old to the Emirates this summer.
Madrid will also be reluctant to entertain any interest in Benzema but the paper suggests a possible swap deal could be on the cards.
So, would you swap Kos for Benzema?
The report doesn't mention it, but I'm assuming we'd also have to pay Madrid a lump sum on top of giving them Koscienly in order to land Benzema – which would obviously make the potential swap deal less attractive from Arsenal's point-of-view.
However, as much as I'd love to see Benzema play for us, Koscielny is just too important for us so I'd personally not entertain the idea of a swap deal. Our main problem isn't scoring goals, is keeping them out, so there's no way we should let Kos leave.
Anyway, I think the Mirror's report is nothing more than idle speculation and I don't think Arsene would consider it in any case.
By all means crack on with trying to bring Benzema to Arsenal, but at the expense of losing Koscielny? No thanks….