4 key Arsenal players set to miss season opener against Liverpool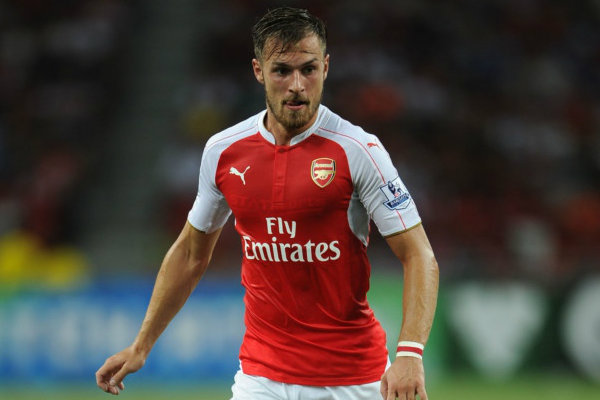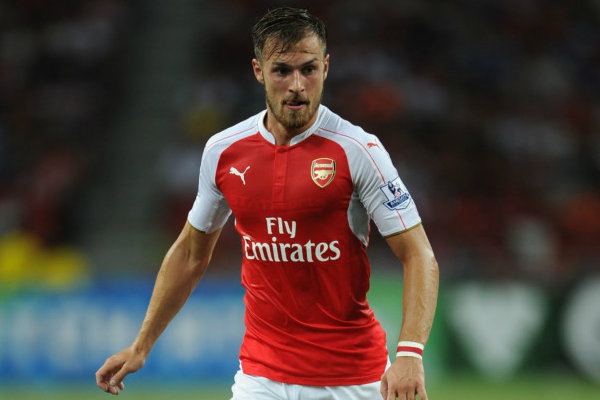 Aaron Ramsey, Mesut Ozil, Laurent Koscielny and Olivier Giroud are all likely to miss Arsenal's Premier League opener against Liverpool next month following their excursions at Euro 2016.
We entertain the Merseysiders on the opening weekend of the season with the game rescheduled to Sunday 14th August to be shown live on Sky Sports [see all of our games that have been selected for live TV here].
However, with four players reaching the semi-finals of the European championships, it looks as though we're going to be without some key men when Jurgen Klopp's squad arrives in north London.
Ramsey starred as Wales marched to the semi finals of Euro 2016 before being knocked out by Portugal last night, with the midfielder missing the game through suspension.
Arsene Wenger always tries to adhere to the rule that players are given four weeks off to rest following a major international tournament and Ramsey has confirmed he's not due to report back for pre-season training until August 1st – less than two weeks before the Liverpool game.
Ramsey is quoted as saying by Sky Sports:
"I am back on August 1, so I have a few weeks off but, obviously, it kicks off a couple of weeks afterwards,"

"A few years ago, Germany won the World Cup and the German players came in just a few days before the first game of the season, but they missed that.

"[Arsene Wenger] does like to give players a little break and I'll be getting the same treatment. I feel I need a few weeks off now."
Ozil, Giroud and Koscielny are all still competing at Euro 2016 and at least one will reach Sunday's final, which could further delay their return to pre-season training with Arsenal, so all three will not begin their preparations ahead of the new season until August 1st at the earliest.
Wenger admits he regretted rushing Sanchez back last summer after he featured against West Ham on the opening day of last season off the back of just one week of pre-season training following his late arrival from the Copa America.
Thankfully the tournament ended earlier this summer and despite Sanchez's Chile side going all the way to retain the trophy, Alexis has been on holiday for nearly two weeks and is due to return to pre-season training in late July meaning he should be available to face Liverpool.
However, unfortunately the chances are that Ramsey, Ozil, Koscielny and Giroud will struggle to feature against the Merseysiders as I'm sure Wenger won't want to make the same mistake he did with Sanchez and rush them back too soon.
MORE: Arsenal table £43m bid for Julian Draxler
It will severely weaken us as we'll be without four key players but the main concern could be replacing Giroud as with Welbeck injured, we don't have another proper striker to call upon.
Let's hope Wenger can get our new striker on board soon otherwise we might see Yaya Sanogo starting against Liverpool!