Arsenal Can Finally Land World Class Hitman In €56.5m Deal
By
mac14
on July 31, 2015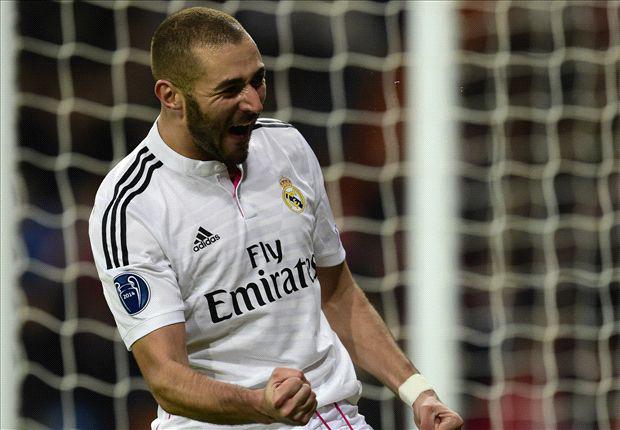 Your daily Karim Benzema update is here and today the Express are reporting that Arsenal can snap-up the Frenchman for €56.5m with Real Madrid believed to be ready to cash-in on the striker this summer.
Benzema has been constantly linked with a move to the Emirates in recent weeks with many of the newspapers, both here in the UK and abroad, suggesting Arsene Wenger has made him his No.1 target.
The boss confirmed last week that he's prepared to splash the cash if the right player came up and many believe he's waiting to try and finally get his hands on Benzema, with the Express reporting earlier in the week that we'd tabled an improved £35m offer having seen our opening £31m bid knocked back by Real Madrid.
Benzema then sent Gunners fans into a frenzy after posting a photo of himself on board a private jet with a message saying 'leave the past in the past'. This was strategically uploaded to Instagram at the same time as the rest of the Madrid squad were en route to Shanghai so people thought he may be heading to London to wrap-up a move to Arsenal.
However, it turns out it was an old photo and Benzema was just having a bit of fun, and we soon saw photos of him with the rest of his Madrid team mates in China – but that hasn't stopped the rumour mill from linking him with a move to the Emirates.
The Express are now citing reports emanating from Spain that claim Madrid are ready to accept if we table a third bid worth €56.5m (£40m) as they apparently want to use the money to sign Marco Reus.
This isn't the first time this theory has been suggested, but it may make a lot of sense if Rafa Benitez continues to play Cristiano Ronaldo as a central striker. With the Portuguese super star through the middle and Bale playing just behind, it means Benzema is out on the cold and there's a spot open on the left wing.
Reus would be the perfect addition and Madrid may feel they'd be better off selling Beznema – who could be a sub next year – for Reus – who'd start in attack along with Bale, Ronaldo and James.
It's just a theory for now but something is clearly up and Benitez hauled Benzema off at half-time during their 0-0 draw with AC Milan yesterday, with Madrid fans slamming the Frenchman on social media for an apparent lack of effort on the pitch.
Has his head been turned by Arsenal? Who knows, but obviously I'd love to see the 27-year-old come to North London this summer as I honestly think with him up front, we'd have a great chance of winning the title.
We'll have to see how things go from here but if Madrid are ready to sell for £40m, we should be busting a gut to get a deal done.
I don't think these rumours are going away any time soon and I think Arsene is really going to make a push to lure Benzema away this summer. Will he be successful? Only time will tell….