Xhaka compares Arsenal boss Mikel Arteta with Xavi Alonso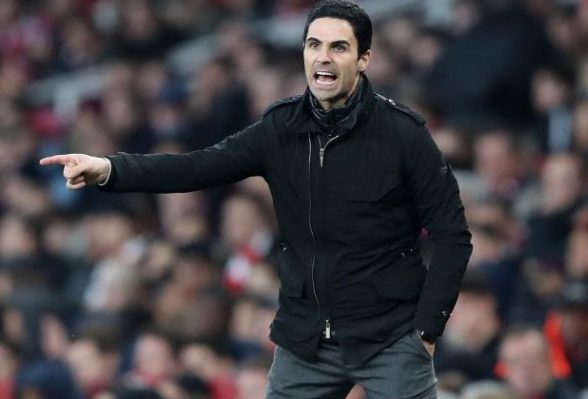 Former Arsenal midfielder Granit Xhaka has said that Mikel Arteta has a similar mindset to Bayer Leverkusen boss Xavi Alonso.
After moving to the Emirates Stadium back in 2016, the 31-year-old had a mixed time at the North London club over the last few years before leaving the club last summer to take a new challenge in his career.
The Switzerland international has decided to join Leverkusen to play under Alonso and has enjoyed a stellar start to his life at BayArena, helping his side place at the top of the Bundesliga table with 31 points from 11 games.
Now, speaking on CBS Sports, Xhaka has revealed that he has a very good relationship with his former boss Arteta and it's a 'privilege' to play under him.
The 31-year-old further claims that the Gunners boss is similar to his current manager Alonso as Arteta likes to pay attention to small details as does Alonso.
Xhaka compares Arteta with Alonso
Xhaka said:
"I had a very, very good relationship with Mikel, of course. A young coach who had a first job at a big, big club like Arsenal, of course [like] Xabi now. I see not a lot of big difference between them. They think the same, they work the same. I'm more than happy, it's a privilege for me to have Mikel before and Xabi now.

"First of all he was an amazing player. Secondly for me as a midfielder – like how Mikel was as well – Xabi is showing many, many small details on the pitch. For me that's something special."
Xhaka played a key role in helping Arsenal mount a title charge last term but they couldn't go over the line as they eventually ended up losing the title race to Manchester City.
Arteta has struggled to replace the midfielder after his departure at the beginning of this season. Kai Havertz has been deployed in that position but he hasn't been able to showcase his best yet having joined the club last summer.
It has been suggested that Declan Rice has been purchased as a potential replacement for Xhaka but due to Thomas Partey's injury issues, the former West Ham star has been playing in the defensive midfield position more often than not.
Arsenal have seemingly been exploring the possibility of signing a new defensive midfielder to play Rice in the box-to-box role. So, it's going to be interesting to see how Arteta shapes his midfield department over the coming months.