3 reasons why Man City's dominance is under threat this season
By
mac14
on July 23, 2023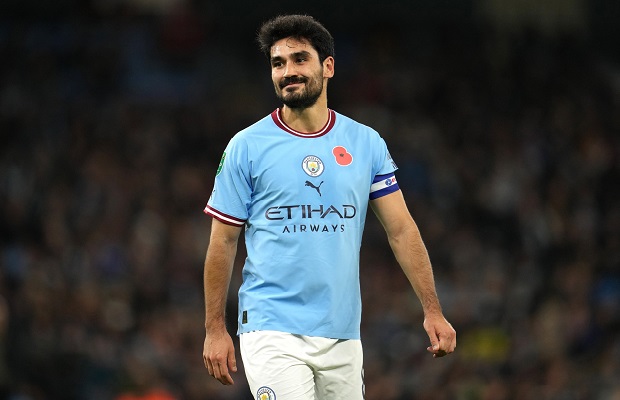 Since Pep Guardiola arrived as manager in 2016, City have been the team to beat. Guardiola needed his first season to settle in England and reshape his Man City team – which had to settle for finishing third in Pep's debut campaign. However, the Spanish coach ran away with the title in 2017 and Manchester City have been the dominant force in the Premier League over the past six years.
They won back-to-back titles in 2017/18 and 2018/19 before missing out to Liverpool the following year. City reclaimed the title with ease in 2019/20 as they won the league by 12 points ahead of Manchester United. They were pushed all the way by Liverpool in 2021/22 as Man City finished on 93 points to retain the title – just one point ahead of Jurgen Klopp's men.
Last season, it looked as though Arsenal could pull off a shock title win to disturb City's dominance. The Gunners sat top of the table for almost 250 days and held an eight-point lead at one stage in March having been installed as favourites to win the Premier League for the first time since 2004. However, Arsenal imploded in April as injuries took hold of Mikel Arteta's squad and Man City used all of their quality and experience to get themselves back in control of the title race.
A comfortable victory over the Gunners at the end of April saw Man City climb back to the top of the table and a stunning 13-game winning streak led to them winning the title by 5 points. It was their third consecutive Premier League title win and Guardiola's men went on to make history by winning the treble. They beat rivals Manchester United in the FA Cup final before edging out Inter Milan 1-0 in the Champions League final to secure their first European Cup.
Coming to an end?
Understandably, after such a memorable and dominant season, Manchester City are the early favourites to win the Premier League once again in 2023/24. The vast majority of pundits, supporters and journalists predict Guardiola to seal another title in the upcoming campaign, and they are already the odds-on favourites with the bookmakers.
City fans in particular are extremely confident they'll storm their way to yet another title this season. It's never been more difficult to buy Man City tickets as their loyal supporters never want to miss the opportunity to watch this fantastic team play at the Etihad Stadium. City are also growing their fan-base as they're picking up more and more casual fans or persuading supporters to switch allegiance due to their superb football.
However, there could be some factors that give rival clubs such as Arsenal, Liverpool and Manchester United confidence ahead of the new season. Let's take a look:
Mentally drained
Historically, it's been proven that teams struggle the year after achieving huge success such as winning the treble. We all saw how much City players such as Jack Grealish partied after they won the treble last season. Not only does it take a huge amount out of the players physically to achieve such a feat, but it also takes it's toll mentally.
Guardiola has a huge task on his hands to get his squad fully recovered from their gruelling 2022/23 campaign and focussed on defending their trophies this season. It's not easy to basically 'complete' football like City did last season and then jump straight back into playing again just a few weeks later. Some former players have admitted they lost a little bit of motivation after winning a league, a double or even the treble. Even if Man City players lose 5-10% of their motivation or focus, that will have a big impact on performances and therefore results.
Weaker?
Manchester City have a formidable squad but they have lost some important players this summer, and could yet lose more if reports are to be beleived. Ilkay Gundogan was the clubs captain last season and it was the German that led City to their historic treble. The midfielder was hugely influential during the business end of the campaign when he scored vital goals, including both against United in the FA Cup final. Gundogan has now left Man City to join Barcelona on a free transfer and there is no doubt he'll be a massive loss, not only as a player but also as a leader in the dressing room. City have signed Mateo Kovacic to replace Gundogan but he's not at the same level as the German.
Riyad Mahrez has also left to move to Saudi Arabia. The 32-year-old may not have been a mainstay in Guardiola's team last season but he was still an influential figure in the final third. Mahrez provided 15 goals and 13 assists in 34 starts in all competitions last season, which is a superb return and his impact in attack will be tough to replace. There are also strong rumours that Kyle Walker is pushing for a move to Bayern Munich. The defender was be another significant loss for Man City and it would be a disaster for Guardiola to lose another experienced player that was so important in their treble winning campaign.
Targeted
Off the back of their monumental success last season, there is no doubt teams will target Man City more. Everybody wants to beat the best, especially in front of their own fans, so City should expect some tough games next season. After winning it all, including the Champions League, City have targets on their backs and players will give that extra 10% effort when they face them.
Who'll take advantage?
If Man City do drop their level next season, there will be a queue of clubs ready to take advantage. Arsenal pushed City close last season and Mikel Arteta has spent over £200m to strengthen his squad further this summer so the North Londoners will be expected to challenge once again. Declan Rice could be the difference for Arsenal this year and it wouldn't be a surprise to see the Gunners take full advantage if City struggle to replicate their usual form this coming campaign.
Manchester United finished third last season and they'll be looking to push on this year under Erik ten Hag. They desperately need a reliable goal-scorer if they want to win the title so United will be hoping to sign a striker over the coming weeks. Liverpool will be looking to bounce back from their disappointing 2022/23 campaign and if Jurgen Klopp can get his new-look midfield firing quickly, the Reds could be ones to watch this year.
There is also Newcastle United to keep an eye on as they were hugely impressive last season and have ambitions to challenge for the title over the coming years. Chelsea can't do any worse than they did last season while Tottenham will be rejuvenated under new boss Ange Postecoglou. Therefore, there are plenty of teams waiting in the wings to pounce should Man City's dominance come to an end this coming season.