How Arsenal can push on to become dominant force again
By
mac14
on July 21, 2023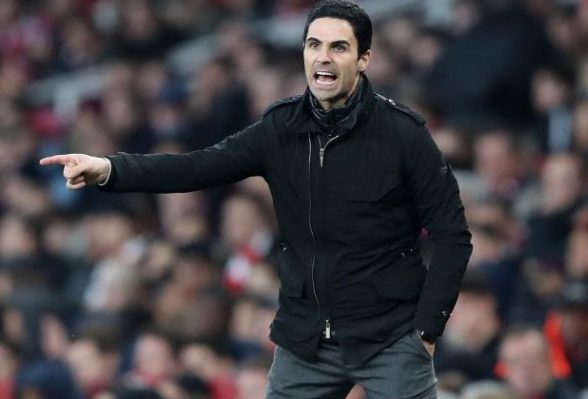 After years of mediocrity, Arsenal are finally back. One could feel an air of positivity around the club.
Mikel Arteta, after succeeding Unai Emery, had a tough time initially and only managed to win the FA Cup and the Community Shield in his first two seasons. The Spaniard, who was the right hand of Pep Guardiola at Manchester City, was heavily criticized by the fans and the media for his methods, but he urged everyone to be patient with his systems.
In his third season at the club, the Gunners emerged as a strong title contender, challenging the 'big six' teams and showing signs of a resurgence.
Despite leading the Premier League for 248 days during the season, Arsenal fell short of winning the title, which was a disappointment for the fans. However, the club showed positive signs as Champions League football will return to the Emirates and many believe they are moving in the right direction to become English top-flight champions in the near future.
Arteta developed the team based on youth and experience, but they lacked a bit of depth in the squad. Also, in the absence of a true leader in the side, when the pressure really started to build up, they crumbled at the wrong time.
Surpassing last season's feat comes with the need for squad depth and the Gunners are already up and running in the transfer market.
Kai Havertz became the Gunners' first signing of the summer after completing a £65million move from London rivals, Chelsea. Arsenal are well-stocked in their attacking midfield areas, but there is always room for world-class players in the side.
Jorginho, who joined the Gunners from Chelsea last season, made a big difference in terms of his presence and experience, and Arteta will hope that Havertz will show his magic in north London. Capable of playing across all three positions and also as a striker, finding Havertz's best position was a conundrum for Chelsea.
However, if he can be properly utilized, then Arsenal will be unstoppable this season. He can score. He can provide assists. He can win matches. All he needs is a manager who will trust in his abilities.
Dutch defender Jurrien Timber then arrived from Ajax for an initial fee of £34.2million before the Gunners completed a British-record deal to sign Declan Rice from West Ham in a £105m transfer.
The signing of Rice is a game-changer. Rice has not only grown into a top-quality midfielder but he is a leader. He was the skipper at West Ham and has been playing at a consistent level in the past 24 months.
More than anything else, his signing is a statement of intent from the club. Arsenal made it clear that they are ready to spend big in the market.
Arteta has done a lot of wonders and brought the Gunners closer to the football club than ever. It is now common knowledge that Arteta and his backroom staff are not building only a football club but a family that breathes and lives the culture of the club.
However, they face a fierce test of surmounting another title charge amid Manchester City's consistency, Liverpool's perceived rejuvenation, and Manchester United's newfound identity.
Here's how Arsenal can beat all odds and prepare their team for another remarkable season:
Retain Key Players
After an impressive season, some of Arteta's crucial players might attract interest from other clubs. However, Arsenal is determined to keep their prized assets. They have started contract talks with Martin Odegaard and secured a new deal with Bukayo Saka, Gabriel, Aaron Ramsdale and William Saliba.
Arsenal now have a renewed and improved attacking output, thanks to players like Gabriel Martinelli, Saka, Odegaard, and Gabriel Jesus, who have been vital to their success.
The young backline comprising Ramsdale, Saliba, Gabriel, and White has exceeded expectations. With most of these players under 25 years old, Arteta has a promising foundation to build upon.
Sign an Elite Goalscorer
To challenge the top teams like City, Arsenal needs to add more firepower up front. While Jesus has been impressive, an elite goalscorer on the level of Erling Haaland could make a significant impact.
Arsenal have promising young talent like Folarin Balogun, who excelled on loan at Reims, but there might be some concerns about his lack of experience in English football. Moreover, he has been linked with a move away from the club as well.
The team's matches against Liverpool and West Ham highlighted the need for a prolific striker to convert opportunities into goals. Scouring the market for a top-notch striker this summer could be a wise move.
Learn from past experience
Reflecting on the past, Arsenal's collapse at Newcastle cost them Champions League football. Yet, this season, they surprised many by competing for the title. Arsenal's progress under Arteta has been remarkable, but they should use their recent experiences to continue improving.
Costly draws against Liverpool and West Ham should strengthen their resolve for the upcoming season, and they must be prepared to face difficult moments with determination.
Strengthen Squad Depth
This season has provided Arteta with valuable insights into the team's strengths and weaknesses. One key aspect to address is the squad's depth, both overall and in crucial positions. While the variety of forwards helps offset the loss of Gabriel Jesus, the same cannot be said for William Saliba and Martin Odegaard.
Arsenal has already made some promising signings, including Havertz, Rice, and Timber. Havertz's versatility will bolster the midfield and attack, Timber will provide defensive cover, and Declan Rice will solidify the backline. However, to further improve, Arteta and sporting director Edu must also consider trimming the squad, with some players likely to leave.
Players like Kieran Tierney, Thomas Partey, Nicolas Pepe, Auston Trusty, Balogun, and Charlie Patino have been linked with potential exits. Arsenal might also part ways with Pepe if they can't find a suitable buyer. Also, the likes of Emile Smith-Rowe could be offloaded as well.
With their recent progress, Arsenal has become a force to be reckoned with in the English topflight. The team is poised to rewrite its history and achieve even greater heights in the upcoming season.
By retaining key players, signing an elite goalscorer, learning from past experiences, and strengthening squad depth, Arsenal can increase their chances of another remarkable campaign. Supporters will be anticipating another strong season when they kick off against Nottingham Forest on August 12th. Tickets are already on sale for the game, but it will be interesting to see how Arteta lines his team up at the Emirates Stadium next month.
Arteta and sporting director Edu are facing the task of reducing the squad, as several players are expected to depart. After adding three quality three players already, Arteta must focus on developing the strength of the squad so that they can challenge for honors in every competition they face.
Despite the setback of last season, Arsenal has become a formidable team in the English topflight. They appear poised to make history and continue their journey toward greatness.