Arsenal submit improved bid to sign Mudryk in January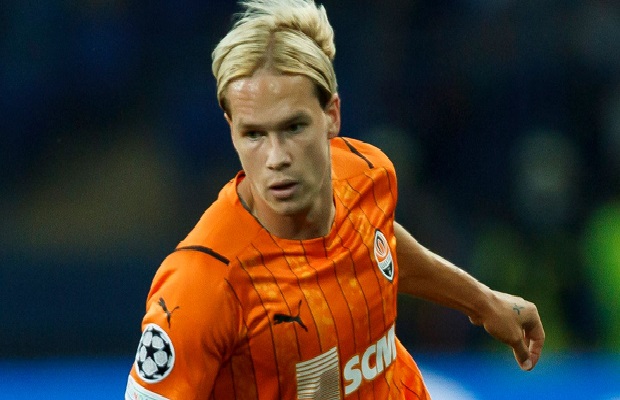 Arsenal have reportedly submitted an improved bid to sign Shakhtar Donetsk forward Mykhaylo Mudryk in January, as per the Daily Mail.
The Gunners are seemingly looking to reinforce their attacking department this winter, with the Ukraine international being their priority target.
The north London club previously made the opening proposal – worth around £52m, including bonuses – to sign the highly talented forward. However, the Ukrainian giants rejected that offer and they are reportedly asking for a fee of around £85m to sell their biggest asset this January.
According to the report by Daily Mail, Arsenal have now tabled an improved second bid, which is around £62m, to sign Mudryk this winter, with Shakhtar wanting a big guaranteed fee upfront.
The report further claims that Arsenal are currently leading the race to sign the 21-year-old this month. However, if the Gunners fail to reach an agreement with the Ukrainian club then Chelsea are waiting in the wings to take advantage of that situation.
Mykhaylo Mudryk to Arsenal
Speaking to GiveMeSport, Fabrizio Romano reports that Arsenal believe Mykhaylo Mudryk possesses huge potential and the Gunners are desperate to get this deal over the line in January.
Fabrizio Romano said:
"I think their main focus remains on Mykhaylo Mudryk. The feeling of all the people in the industry is that Arsenal know how special this guy can become in the next few years."
It seems, despite expressing their desire of demanding a fee of around £85m to sell their youngster this winter, in reality, Shakhtar could accept a fee much lower than that. And the Gunners' hierarchy need to structure the deal in a way that will be suitable for both parties.
Mudryk has already revealed his intention of moving to the Emirates Stadium multiple times and The Times have reported that the Emirates outfit have already agreed on a five-year contract with the winger.
So, it will be interesting to see how much money Mikel Arteta's side will need to spend to sign the 21-year-old this January. And after purchasing Mudryk, how much cash will there be left to make moves for other targets?