Arsenal edging closer to signing Mykhaylo Mudryk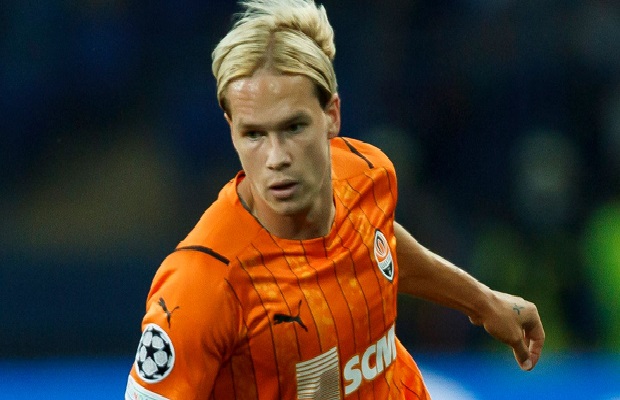 Shakhtar Donetsk forward Mykhaylo Mudryk wants to join Arsenal in January and the Gunners have the framework of a potential £40m deal in place, according to reports.
The Ukrainian has been linked with a move to the north London club ahead of the upcoming transfer window. The Gunners appear to be keen on strengthening their flanks and the 21-year-old has widely been touted as a potential target.
The Mirror claims that Arsenal are leading the race to sign Mudryk and have already got the framework of a deal in place. Shakhtar have decided to lower their valuation for their star man, having initially asked a fee of around £90m.
The newspaper says that Igor Juvicevic's side could now accept a fee of around £40m plus add-ons to sell the forward this winter as Mudryk is keen on moving to the Emirates Stadium to link-up with his international colleague Oleksandr Zinchenko.
Mykhaylo Mudryk to Arsenal
Meanwhile, Speaking to GiveMeSport, Ben Jacobs has reported that Mudryk has been impressed by Mikel Arteta and the Spaniard's football philosophy after talking with Zinchenko.
The journalist further states that the 21-year-old has expressed his desire multiple times that he only wants to join Arsenal this January and he can't say no to them if the north London club formalise their interest in him.
Jacobs said:
"From Mudryk's point of view, he wants Arsenal, it's as simple as that. He said that many times including directly to me in an interview that I did about two months ago, he said he can't say no to Arsenal. He's spoken directly with Zinchenko his countryman, he's very impressed by Mikel Arteta and the style that the team play."
Mudryk would be an excellent signing for Arsenal and if they can manage to get this deal over the line for the reported £40m fee this January then that would be a great piece of business.
The youngster has showcased signs of his high potential during his time with Shakhtar. He would be able to learn and flourish under Mikel Arteta's tutelage. The Spaniard has already shown his ability to develop young talents during his time at Arsenal with Gabriel Martinell and Bukayo Saka being prime examples of that. Therefore, Mudryk would be in safe hands to reach his full potential if he joins the Emirates Stadium this January.