Underaged Sports Betting and Gambling in Australia
By
mac14
on December 1, 2021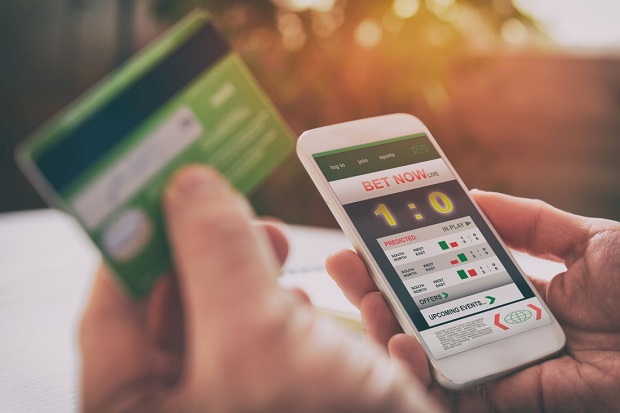 People have unquestionably been engaged in games for many years. And the more at risk, the more enticing and desirable the process appears to be. Gambling is provided in a variety of formats, so customers of all genders, ages, and occupations may participate, as now everyone has a chance to choose the best betting app in Australia and make their bets.
Statistical indicators on underaged betting
According to the Australian Long-Term Childhood Survey, one in every six teenagers aged 16 to 17 gamble.
The bulk of the 15.7 percent of participants who reported gambling were guys (19 percent), although there was also 12 percent of girls. For them, private betting with friends or family is the only lawful sort of gaming. As a result, it's not surprising that it's the most prevalent. According to data, one male out of every eight and one girl out of every twelve placed similar bets.
Overall, 6% of boys and 3% of girls gambled on sports, with 4% of boys and 3% of girls preferring horse racing and dog racing. Scratch cards were favored by 5% of the whole sample, while the lottery and bingo were preferred by 3%.
Despite the fact that you must show your age to be allowed, more than 2% of children aged 16 to 17 played in casinos, board games, and poker. According to LSAC, over 9,000 17-year-olds from across Australia participate in the mentioned games each year using best betting sites in Australia.
In this study, LSAC used the Problem Gambling Severity Index (PGSI). As a result of this, it was shown that 16.9 percent of playing males and 3.9 percent of playing girls make up a group of 13.1 percent that are either at risk of gambling or have had gambling issues.
In all, 2.8 percent of players are classed as having issues with their play conduct. Approximately 1.6 percent of females who are addicted to gambling are considered moderately at risk. At the same time, 4.8 percent of males were allocated to the intermediate-risk category, and 4.5 percent had gambling issues.
The respondents' responses were graded on a three-point scale, and the questionnaire had nine questions. It was discovered that both boys and girls who said yes to the question concerning alcohol usage in the previous year gambled throughout this time period.
Lotteries were the most popular among the adult parental group, with 59 percent of dads and 48 percent of mothers requesting them. Simultaneously, nearly a fifth of those and others purchased scratch cards. The third most popular gambling game among dads was horse racing and dog racing, while the most popular among moms were poker machines.
Simultaneously, one in every ten parents of 16-17-year-olds (9.4%) was among the problematic or at-risk players. On average, just 0.8 percent of parents, the vast majority of whom are men, have gambling issues. Only 0.1 percent of mothers are gambling addicts.
Legal gambling age in Australia
When it comes to children and teens, however, all activities involving money increase the vulnerability of their youth period. Problems created by gambling and active sports betting (Aussie Rules Football Betting) may be found in every country, and Australia is no different. To guarantee that you are aware of any warning indications of such an issue, you must be aware of its patterns, even if you are entirely uninvolved in the process. Although any sports betting site is required to restrict access to their services to underage customers, the obligation does not totally fall on them. The more knowledge you have, the easier it will be to prevent and solve this problem.
You should not be under the age of eighteen to gain legal access to Australian betting apps and websites.
Although local solutions typically require potential consumers to declare their age during the registration process and afterward check the submitted information, there is still a substantial percentage of people who feel daring enough to breach the regulations.
In Australia, the age of criminal liability varies by area. Because it is difficult to determine whether a person's actions were affected by external causes or should be attributed to a completely responsible adult. The prosecution may vary, but it will be there in any "caught" case – such problem gamblers are often subject to supervision, court-ordered remedies, and penalties.
Another explanation why the gambling age begins at eighteen is that a youngster or adolescent isn't sophisticated enough to evaluate the supplied betting sign-up bonus system, free bets online, and other bargains that may turn out to be not as luxurious and advantageous as they appear at first. The chances of being hooked to making bets are quite significant at this fragile and sensitive age.
IGA Regulations
With the widespread use of internet-based and smart digital technologies, the number of teenagers exposed to sports betting promotion is only increasing. There are legal limitations against publicly publishing any appealing introductions to gambling services in order to prevent future bad consequences of occurrences. The Interactive Gambling Act of 2001 strictly regulates this industry, which includes both land-based and internet enterprises.
These rules help customers see sports betting for what it is: a form of entertainment. Approaching it as a financial betterment plan, an advantageous long-term investment or a solution to solve any budget-related concerns will be penalized by regulatory authorities.
Is it, however, sufficient to avoid adolescent gambling problems?
Troubleshooting begins in the family, and your contact with children should include the following practices:
Although this may appear to be unconnected to your specific scenario, it is critical to ensure that your child is fully informed of the situation and hazards. A simple restriction on checking sports betting apps and similar programs may have the opposite effect, thus explanations on how gambling works are required.
Adolescents may turn to gambling to avoid reality. And, because there are so many possibilities to do so owing to mobile solutions and 24-hour access to these services, parents and interested parties must be vigilant and look for any behavioral warning signals. Again, establishing a strong communication line between you and the child will allow you to learn more about their everyday activities and difficulties. As a remedy, encouraging your children to participate in extracurricular activities will help them relieve tension, eliminate boredom, and generate enjoyable times spent together with friends and family.
If you are unsure about your ability to work on the problem once it has been identified, there are various online and offline organizations with competent specialists that can aid you in resolving such situations. In any case, gambling and its relationship to earning real money may be changed into more useful fun and fund-receiving solutions with the aid of parental care and support.