Luiz Responds To Arsenal Criticism: It's Part Of Football
By
mac14
on July 21, 2020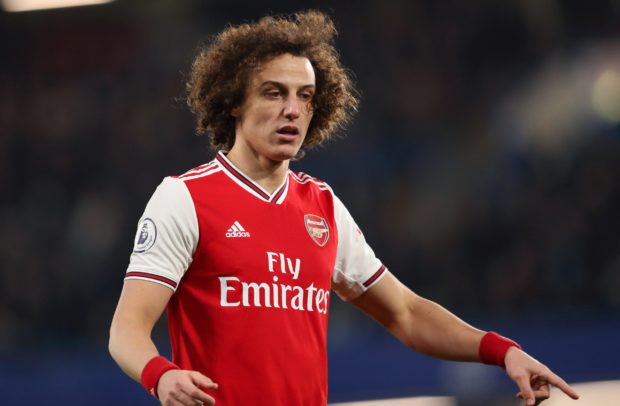 Arsenal defender David Luiz insists he's not bothered by the criticism he has received recently as the former Chelsea man believes it's just "part of football."
Almost a month ago, David Luiz ended doubts over his future after signing a new contract extension with Arsenal FC shortly after the club had secured permanent deals for loanees Cedric Soares and Pablo Mari. However, the acquisition of Luiz by Arsenal was met with criticism among some of the fanbase and football pundits.
The individual performances of key players for big clubs like Arsenal is one big factor that can affect the odds and predictions of upcoming matches. As a sports bettor, it's one of the things you need to consider before placing bets. However, one thing you don't need to worry about is how to find good bookmakers. Good review sites like Efirbet offers helpful tips, recommendations, and player reviews of the top bookies you can use to bet on sports.
Luiz has been repeatedly called out for making high-profile mistakes this season with the Brazilian at fault for a number of goals and has given away some needless penalties in key matches. Arsenal suffered a 3-0 defeat against Manchester City earlier in the season and Luiz was at fault for the first goal, gave away a penalty for the second and was sent off.
Luiz acknowledges all of his past mistakes and accepts the criticisms thrown at him. However, he does not let these stop him from trying to improve as he feels criticism cannot be avoided for a football player.
"It is part of the football. I understood that football is about surviving. Every day you are going to defend the odd thing. I was working hard every single day after my mistakes. I was humbled to work more and to work more for the team. We have a final to play this season and we will try and win a title for this club because this club deserves to win a trophy."

"It was a great result against one of the best teams in the world. We were humble, we understood the way we had to play, and we took the opportunities to score," Luiz said. We have to be mature, to understand what level we are at in the process. We have an amazing coach, but we can't go from 0 to 100. We are improving. The spirit was great, and I'm happy for the team because they deserve it."
Luiz also acknowledged the efforts of the entire Arsenal team, citing their efforts in the win over City. At the same time, he also recognized the power of the opposing team and the challenge it posed to them during the game.
"All the team defended, it is not just the last line," he added. "Everybody has to fight and play every ball 100%. It's part of the process. We could do more of this in the game so it would maybe be easier. The other team is miles away in front of us but we were humble so when we play we can hurt the opponent and we did that."
Chelsea and Arsenal are set to face-off in the FA Cup on August 1, 2020. Fans are still not allowed to watch the game live, but matches are still streamable through TV and online on selected streaming channels.