Five Arsenal stars to look out for at the 2018 World Cup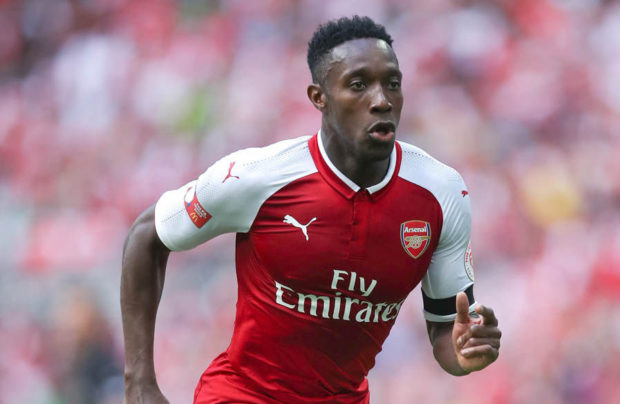 Arsenal finished 6th in the Premier League table last season and missed the Champions League bus for the next year but we still have some key players in the squad.
The FIFA WC 2018 is right around the corner and the majority of national team mangers have announced their squads. Here is a list of Arsenal players who could play an important role in the tournament.
Granit Xhaka
The midfielder has often come under scrutiny from Arsenal fans for his lack of defensive awareness at times since arriving from Borussia Mönchengladbach two years ago. However, Xhaka enjoyed a solid second half to last season and is a vital player for his country so he's certain to play an important role for Switzerland this summer.
Nacho Monreal
Mr. Reliable for Arsenal, Monreal was arguably our most consistent player last season but he's always been on the fringes of the Spanish national team. So it was something of a surprise when Nacho was named in theJulen Lopetegui's World Cup squad. Monreal faces stiff competition from Jordi Alba for the left-back spot but he can also play centre-back if needed so hopefully he can get some minutes.
Alex Iwobi
Iwobi can be such a frustrating player in an Arsenal shirt as he has the ability to produce impressive moments only to ruin it all with a poor shot or final ball. Many Arsenal fans don't think he has what it takes to make it at the Emirates so it will be interesting to see what Unai Emery has in mind for him. However, it's a different story for Nigeria as its safe to say Iwobi saves his best form for his country. He scored during the friendly with England last week and he's sure to be a vital player for the Super Eagles this summer.
Mesut Ozil
With 14 assists and 5 goals in all competitions in the 2017-18 Premier League season, Arsenal playmaker Ozil had a solid campaign despite being sidelined with injury/illness on several occasions.
Ozil is a world class passer of the ball and his technique is second to none, as is his ability to find space on the pitch so it's no wonder he's expected to be an important player for Germany at the World Cup.
Mesut's build-up to the tournament has been disrupted by a back injury but hopefully he can fully recover and help Joachim Low's men try and retain the trophy.
Danny Welbeck
Arsenal forward Welbeck has endured a frustrating time since joining the club in 2014 as he's been hampered by injury problems but he had a decent 2017/18 campaign bagging ten goals and two assists.
He has plenty of experience in international tournaments having featured at the Euro 2012 and 2014 World Cup's and I think this was an important point in his selection. Gareth Southgate has picked an extremely young squad so Welbeck is one of the most experienced players available to him.
The former United man has always played well for his country, scoring 15 goals in his 37 caps, so I'm sure he'll be in Southgate's thoughts. A starting spot might be beyond him but Welbeck will be a very useful player to have available from the bench.