Arsenal boss hopes key man will return in January despite player undergoing surgery
By
mac14
on November 30, 2017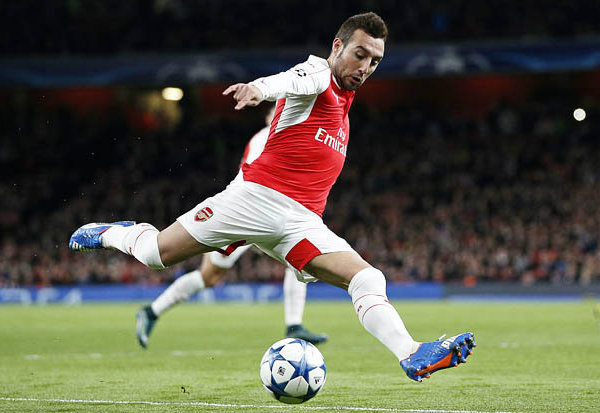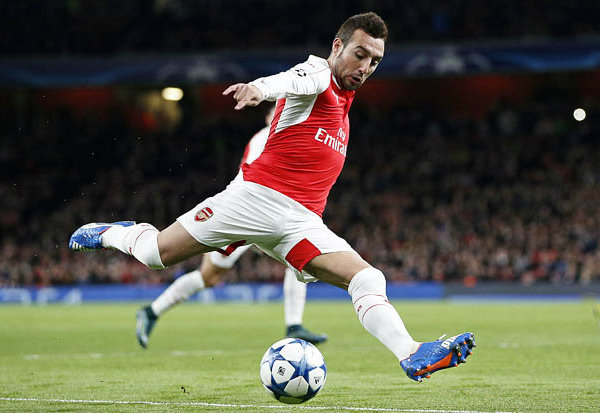 Arsene Wenger still hopes Santi Cazorla will be able to return to action at some point in January despite the midfielder undergoing yet another operation on his Achilles injury.
Cazorla has been on the sidelines for over a year after suffering an Achilles injury during our Champions League win over Ludogorets at the Emirates in October of 2016.
The 32-year-old was forced to undergo eight operations after contracting gangrene and revealed earlier this month that he could have lost his foot if the infection wasn't treated properly.
Cazorla also had to use skin from his arm to heal the wound as it kept re-opening while he lost a staggering eight centimeters of his tendon so it's safe to say it's been a nightmare 13 months for the midfielder.
There appeared to be light at the end of the tunnel as Santi had been increasing his workload in the gym and was pencilled in to make his Arsenal comeback in the New Year.
However, Cazorla revealed the heartbreaking news on Twitter yesterday that he has been forced to undergo his ninth operation after feeling discomfort in his Achilles again.
Speaking after our 5-0 win over Huddersfield last night, Wenger described the news as 'disastrous' and expressed his sorrow for Cazorla as well as saying it's a big blow for the club.
The boss also said he doesn't know exactly how serious the latest setback is but he remains hopeful that Cazorla will still be able to be back with the Arsenal squad in January.
Wenger is quoted as saying by the Evening Standard:
"That [operation] is for me, the disastrous, sad news of the day. I feel really sorry for Santi. He is a guy I admire, that we all love here, who came into training every day with a smile because he loved so much the game.

"For him not to be available for us, it is a big blow. But for him, as well, it is something that is difficult to take and I hope despite what happened … I don't know exactly well. I have been informed medically but I have not read any report."

"I hope he will be alright and back with us in January. That was planned originally. I don't know what happened in the surgery. I don't know if it will put him back or not. I have to speak to the doctor on Thursday morning."
If the operation was just a minor procedure for exploratory purposes then perhaps it won't put Cazorla back too much but let's face it, this is probably just one of a number of setbacks he's going to face over the coming months.
Santi isn't even back doing proper running work yet so god knows how his ankle/Achilles will respond when he starts ball work again never mind when he's taking tackles from Xhaka and Coquelin in training.
As sad as it is to admit, I'd be shocked if we saw Cazorla play this season which means he may already have played his last game for Arsenal as his contract is up in June.
It's such a shame as a fit Cazorla is one of our most important players but it looks like we're going to need to plan for a future without our Spanish maestro.