Agent confirms Arsenal approach for Marquinhos but Man Utd also keen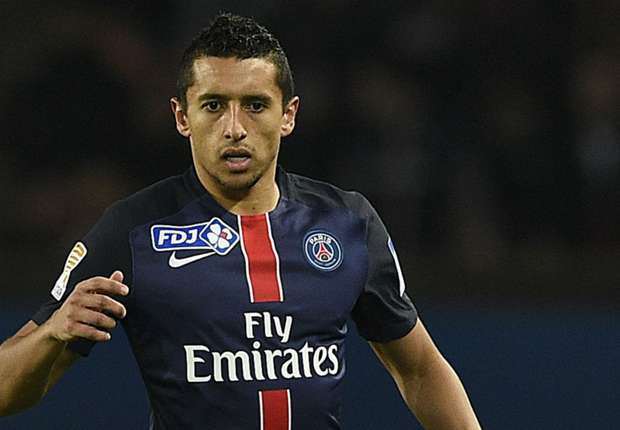 According to L'Equipe via the Express, the agent of Brazilian defender Marqinhos has claimed that Arsenal are among the clubs who've enquired about the unsettled Paris Saint-Germain star this summer.
Marqinhos has been with PSG since joining from Roma in 2013 but has struggled to establish himself in his preferred central defensive role with many of his 29 appearances last season coming at right-back.
David Luiz and Thiago Silva are the chosen starting pair for club and country and it seems Marqinhos is fighting a losing battle in trying to force his way in to middle of the PSG defence any time soon.
The 22-year-old has already expressed his frustration as his situation and the tension with PSG is at boiling point over the players participation at the Rio Olympics this summer.
Marquinhos has already made it clear he wants to play for Brazil at the tournament in his homeland, saying recently:
"I've been working for 12 years to experience such a challenge – I want to participate in the adventure and be with my teammates," Marquinhos is quoted as saying by the Express

"So I can tell you that, yes, I want to be there for myself, for my family, for my friends."
However, the defender is now at odds with PSG after new boss Unai Emery suggested it would be better if the player missed the Olympics and Marquinhos' agent and brother, Luan, has now hit out at the club and hinted he could be forced to leave this summer.
Luan is quoted as saying by the Express:
"Marquinhos has always been exemplary with the club – he's never complained,"

"He has however often been a spectator during big matches… we were clear Marquinhos is going to play at the Olympics.

"Until now, we've been cooperative. But it can no longer continue like that otherwise we're going to enter into a conflict. Our patience has limits.

"We like the club, the supporters, but they also have to show us a minimum of respect or else he's going to have to leave PSG."
The Express's story is based on a report in L'Equipe and they say Luan went on to name Arsenal among the clubs who have already expressed their interest in signing Marquinhos this summer – although there was no quote provided to back this up.
Understandably we aren't the only team interested as it's understood that Barcelona, Chelsea and Manchester United have all also made enquiries for the unsettled defender.
I would absolutely love to see Marquinhos come to Arsenal as he'd be a superb partner for Laurent Koscielny but I don't fancy our chances of winning the race if he is made available for transfer given the competition we're up against.
MORE: Arsenal table £43m bid for German attacker
We've already seen the money United are willing to throw around and Chelsea and Barca also have vast wealth at their disposal, so sadly I just don't see Wenger being prepared to match our rivals.