[Photos] Injury Update: Sanchez shares pics of badly bruised ankle
By
mac14
on June 30, 2016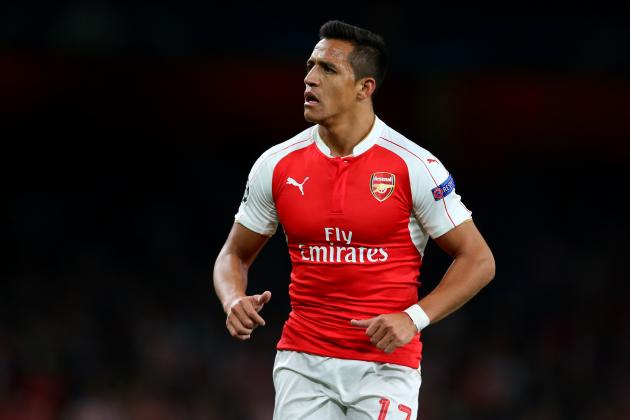 Arsenal super-star Alexis Sanchez has provided an update on his injury situation after uploading more photos of his badly bruised ankle to social media this afternoon.
Sanchez limped out in extra-time during Chile's dramatic penalty shoot-out victory over Argentina in the final of the Copa America on Sunday night after receiving a nasty challenge to his left ankle.
The Arsenal attacker initially shared photos of the injury on Monday morning with the ankle incredibly swollen and we've been waiting to hear some sort of update to see if there was any serious damage.
Sanchez has now taken to Twitter to post an update and the good news is he say's he's feeling 'much better' but the latest photos show his ankle to be badly bruised.
Thankfully Alexis says he's resting in a hotel room which is exactly where we want him to be as he's not only got an ankle injury but he's just endured another gruelling Copa America triumph that saw Chile retain the trophy.
His tweet, which you can see below, translates to say:
Fourth day of my vacation, locked up in the hotel bored lol… But I'm much better.
Alexis had an excellent tournament and won the Golden Ball – which means he was voted as the tournaments best player – so hopefully he can rest-up and be fully-charged ahead of the new Premier League season.
Cuarto día de mis vacaciones, encerrado en el hotel aburrido jajaja… Pero ya estoy mucho mejor.pic.twitter.com/i0KN0JBsnE

— Alexis Sánchez (@Alexis_Sanchez) June 30, 2016