[Tweet] Cazorla clarifies setback reports by offering injury update
By
mac14
on March 2, 2016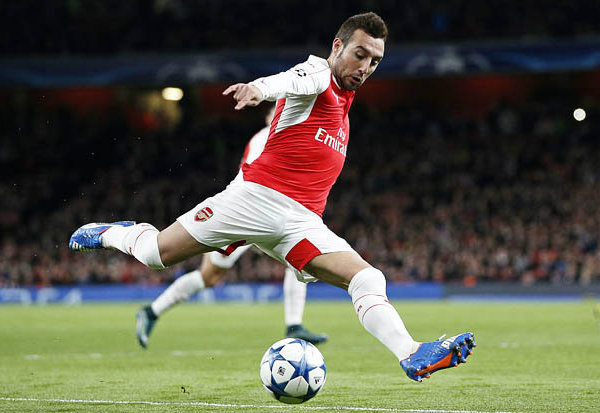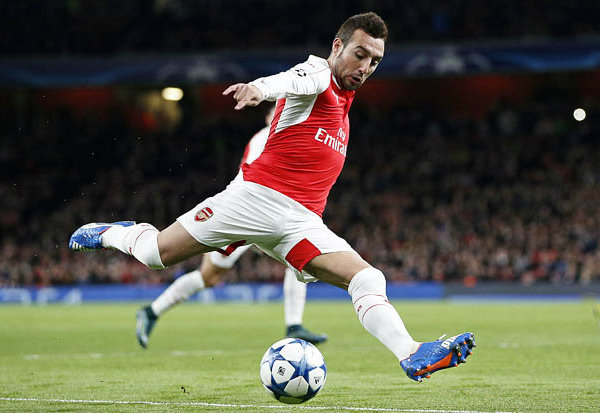 Arsenal midfielder Santi Cazorla has responded to reports in the media that he could miss the rest of the season by offering his own injury update on Twitter.
Santi has been on the sidelines since suffering a knee injury back in November and Arsene Wenger was quoted by several newspapers as saying at his press conference yesterday that Cazorla had suffered a setback after supposedly picking up an Achilles injury in training.
Wenger is quoted as saying by the Mirror:
"Santi is not doing too well. He has some Achilles problems that hold him (back). His knee is doing well but his Achilles has inflamed a little bit and we have to put him off impact.

"It is a reaction to him coming back. [Will he be back in April?] We have to see now how he responds. He had always a little tendonitis on his Achilles and we have to see how he responds to that."
The papers all seemed to think that Cazorla's season was in jeopardy, which would obviously have been a devastating blow to our title chances.
However, it looks like we've been handed a timely boost as Santi has now taken to Twitter to clarify his injury situation and says he was surprised to read about his supposed 'setback' in the press today.
The Spaniard insists that his recovery is on track and revealed that he's aiming to make his comeback on April 1st. He tweeted today:
Surprised by the piece of news appeared in press, deadlines are going as planned. I will be ready on 1st April. #workinghard
So, it appears the papers have jumped the gun and Cazorla is still expected to return to first team duties in around four weeks time. As long as the Achilles problem clears up, we could have the midfielder available for the home game with Watford on April 2nd.
Surprised by the piece of news appeared in press, deadlines are going as planned. I will be ready on 1st April. #workinghard

— Santi Cazorla (@19SCazorla) March 2, 2016