Wenger believes he's already found Coquelin's replacement
By
mac14
on December 8, 2015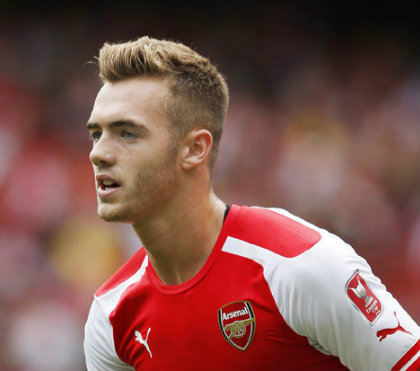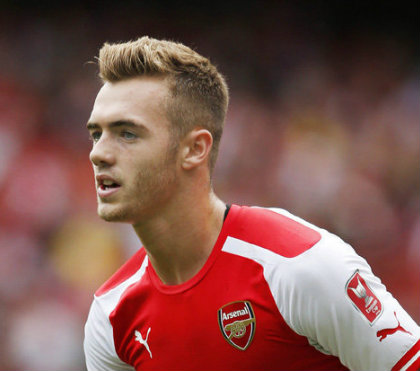 Arsenal have been putting Calum Chambers through an intense training programme to teach the young defender how to play in the defensive midfield role, according to the Telegraph.
Francis Coquelin has been ruled out for at least three months and Santi Cazorla is not expected back until March following serious knee injuries, so we've lost our first choice midfield pairing for the foreseeable future.
With Mikel Arteta struggling to stay fit and Jack Wilshere also still sidelined with a fibula fracture, Arsene Wenger is low on midfield options and many fans are crying out for the boss to buy another holding midfielder in January.
However, it appears the Frenchman feels he may already have found his replacement for Coquelin as the Telegraph are reporting that Calum Chambers has been undergoing an intense training programme to teach him how to play in central midfield.
Mathieu Flamini is still expected to partner Aaron Ramsey in the middle of the park in the majority of games but Wenger believes Chambers has what it takes to play in the holding role and will be called upon over the coming weeks.
We're set to play six matches in less than four weeks and there's no way Flamini and Ramsey will be able to play throughout that period so it looks as though Chambers is going to be given his chance in midfield.
The youngster has only started in midfield once since joining the club 17 months ago and he struggled during our 2-0 defeat to former club Southampton last year.
However, Wenger and his staff have been specifically coaching Chambers how to play in midfield in recent weeks following injuries to Coquelin and Cazorla, and he started in the middle of the park for the U-21's last Tuesday.
It's a huge risk throwing a youngster in to an unfamiliar position and it's almost laughable that a club like Arsenal need to take such measures when we're in the middle of a title race, but this is what you get for not building a squad capable of dealing with the inevitable injuries.
We all knew in the summer we were a Coquelin injury away from potential disaster so this situation should come as no surprise. I guess Wenger will see how Chambers does over the coming weeks and take a view on things in January.
If he shows promise, then I wouldn't be surprised if the boss decides against signing another midfielder in the winter window. Especially as Wilshere should be back at the start of next month.