Mourinho: 'Wenger was right, you are ***ing soft'
By
mac14
on October 27, 2015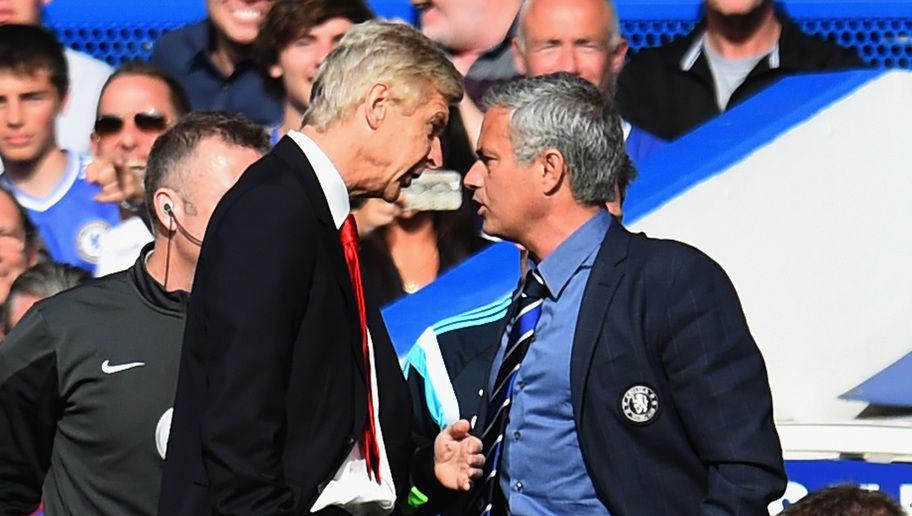 Jose Mourinho's obsession with Arsene Wenger continues as according to the Daily Mail, the so-called 'Special One' quoted the Arsenal manager during his outburst at referee Jon Moss on Saturday.
Mourinho seems to think the world is against him this season and he's been lashing out at pretty-much anyone and everyone is recent weeks, but it looks like Wenger is the one man who's really got under his skin.
The Portuguese coach has whinged and moaned all season about how Arsene gets special treatment by the FA while poor old Mourinho keeps getting slapped with misconduct charges for his outbursts. [perhaps he should stop being a d**k?]
His latest misdemeanor saw him sent to the stands for hitting out at referee Jon Moss after Nemanja Matic was sent off during their 2-1 defeat at Upton Park on Saturday.
The decision was certainly a correct one, but not according to Mourinho and he let the ref know his thoughts in the tunnel and in the referee's room at half-time.
The Daily Mail claim that during his foul-mouthed rant at the official, Mourinho said "Wenger was right – you are ***ing soft', which is believed to relate to an incident that occurred on the touchline at Stamford Bridge in 2014.
Wenger pushed Mourinho that day and Moss was the fourth official who did little to break the warring pair up on the touchline, and it seems Mourinho still hasn't forgiven him.
His obsession with Arsene is getting ridiculous and it won't be long before the boss will be taking out a restraining order.
I've seen many fans saying they can't wait for Mourinho to be sacked but I'd rather see him suffer. Let's hope Abramovich keeps him around long enough for us to beat them at the Emirates later in the season and help consign Chelsea to missing out on the top four.
They deserve it, and Mourinho certainly deserves it.