ESPN Host: Arsene Wenger calls Benzema after Bayern express interest
By
mac14
on August 11, 2015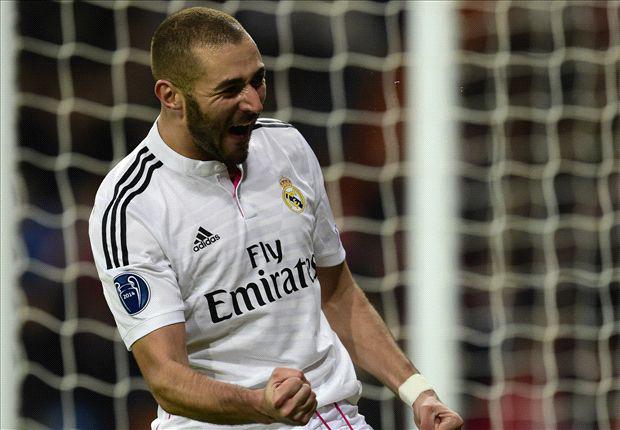 ESPN host Jeinny Lizarazo claims Arsene Wenger has spoken 'at length' with Karim Benzema after Bayern Munich expressed their interest in signing the striker this summer.
Lizarazo – who is a host for Venezuelan ESPN as well as part-time model – gained worldwide notoriety after claiming to have the inside scoop on Arsenal's pursuit of Benzema.
She initially took to Twitter late last week to claim that the striker was due to have a medical over the weekend before back-tracking and saying it was just his agent who was in London on Sunday to try and wrap-up a deal.
Miss Lizarazo obviously attracted a lot of attention from her bold statements with the likes of the Express newspaper reporting on her claims over the past few days.
The 'exclusives' have kept on coming with Lizarazo claiming yesterday that Bayern Munich boss Pep Guardiola had made contact with the 27-year-old to express his interest while Manchester City are also understood be to keeping a close eye on things.
The fresh interest supposedly led to Benzema having second thoughts over his proposed move to the Emirates as he wanted to assess his options.
This obviously didn't go down well among the Arsenal fan-base as it appeared that 'dithering' Arsene Wenger had allowed the big-boys to hijack our proposed deal.
However, Lizarazo has posted another update to say that Wenger has responded to Bayern's interest by calling Benzema to speak 'at length' about the striker's importance to his project.
Here are her tweets:
It's going to be a rough day 4 me…just confirmed to me Benzema wants to see all his options…Manchester City AND Bayern are now involved

— Jeinny Lizarazo (@Jeinnylizarazo) August 10, 2015
Ok…here it goes…about latest Benzema news told to me…last night Bayern coach Guardiola talks to him saying they are interested…

— Jeinny Lizarazo (@Jeinnylizarazo) August 10, 2015
As for Benzema…this is difficult emotionally for him…he wants best opportunity for titles…it's now between the 3 teams

— Jeinny Lizarazo (@Jeinnylizarazo) August 10, 2015
UPDATE: After Wenger found out about Guardiola's call..he called and spoke to Benzema "in length" today about his importance to the club..

— Jeinny Lizarazo (@Jeinnylizarazo) August 10, 2015
Who knows how much truth there is behind all of this but Lizarazo does work for ESPN so you'd like to think she wouldn't risk her reputation by trying to be a fake Twitter 'In The Know'.
That's not to say what she claims is 100% accurate, but I believe there is certainly something to all this Benzema talk and wouldn't be surprised if he does leave Real Madrid this summer.  Whether he ends up at Arsenal is another question.
BT Sport host Jake Humphrey's and Arsenal super-fan Piers Morgan hinted last week that we are close to signing Benzema while Italian journalist Emanuele Giulianeli has been claiming for over a week that a deal is all-but agreed, so the speculation has been steadily intensifying.
Our need for a world class striker was highlighted again on Sunday and I really do think we can forget about talk of a title until we sign someone in the mold of Benzema to lead the attack.
I'd like to think Arsene is doing his best to try and sign the Frenchman if he is available, but I suppose only time will tell…..