Italian Journo: Benzema Will Join Arsenal On 4-Year Deal Worth €9m
By
mac14
on August 5, 2015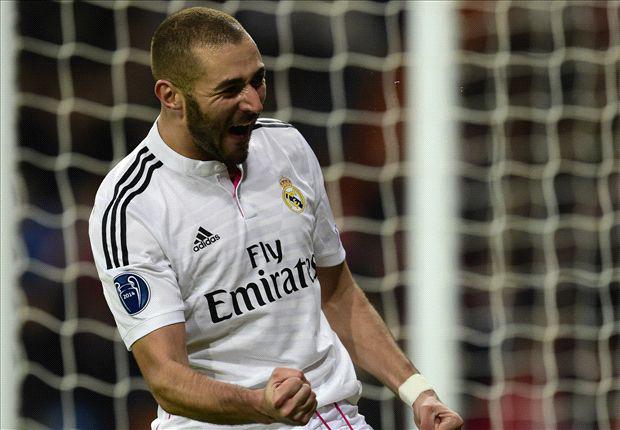 Some interesting news coming from Italian journalist Emanuele Giulianeli who claims that Karim Benzema WILL join Arsenal this summer on a 4-year deal worth €9m-per-season.
The Benzema-to-Arsenal rumours have been intensifying over the course of the last few weeks with the Express reporting last month that we'd seen a £35m offer rejected by Real Madrid.
There were then rumours that Rafa Benitez was willing to sell the striker to make room for Marco Reus and Spanish outlet AS claimed last week that we had set aside £46m to sign Benzema before the window closes.
The uncertainty over the striker's position at the Bernabeu grew after he was left out of their Audi Cup squad with a mysterious 'thigh injury' amid rumours he was training away from the rest of the first team.
All the while Benitez has publicly insisted he 'hopes' Benzema will stay with the club but has failed to give the kind of assurances he's offered for other players such as Gareth Bale.
The story has taken another new twist today after Italian journalist Emanuele Giulianelli claimed on Twitter that Benzema will join Arsenal on a four year deal worth €9m-per-seasonand he's excited to work under Wenger.
Benzema will join Arsenal. 4 years contract at €9mln/y. #afc #gunners

— Emanuele Giulianelli (@EmaGiulianelli) August 5, 2015
Benzema told to his entourage that he's excited about Wenger and Gunners. He loves Arsenal fans. #afc

— Emanuele Giulianelli (@EmaGiulianelli) August 5, 2015
Giulianelli works for outlets such as La Gazzetta dello Sport, FIFA Weekly and FourFourTwo, but it's difficult to know how much truth there is behind his claims.
Obviously I hope he's right as Benzema would be a sensational signing, but I'm just saying we shouldn't get too excited until something more concrete comes out from other sources/outlets.
I've said for many weeks that the Benzema-to-Arsenal rumours aren't going to go away and I really do think Arsene is confident he can lure the striker to the Emirates. I personally believe the key is whether Madrid can find a suitable replacement. If they can, then a deal is there to be done.
But it's not going to be easy for the Spaniard's to sign a player capable of replacing Benzema. Benitez may be after a slightly different type of player as Ronaldo looks likely to start through the middle this year, but it's still going to be interesting to see who they go for.
Let's hope Madrid can find someone as we'd have a great chance of winning the title if Benzema was leading our attack this coming season.