Benzema Left Out Of Madrid Squad As Arsenal Prepare €65m Bid
By
mac14
on August 3, 2015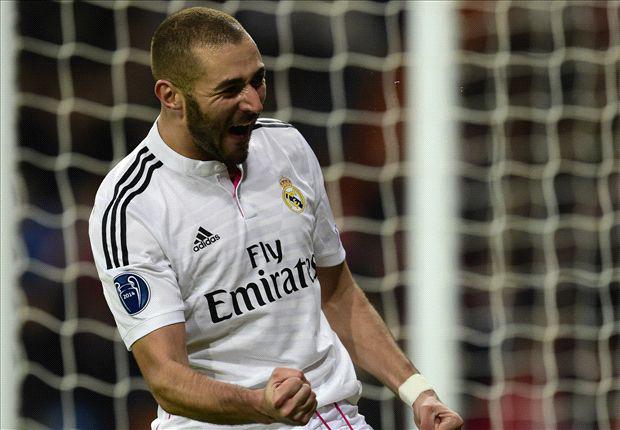 Karim Benzema has been left out of Real Madrid's squad for the Audi Cup due to an apparent thigh injury amid rumours Arsenal are prepared to test the Spaniard's resolve with a €65m offer.
There have been stories in the newspapers on virtually a daily basis linking Benzema with a move to the Emirates in recent weeks with Arsene Wenger supposedly making the striker his prime transfer target.
The Express reported last month that we were lining-up a £35m bid after our opening £31m offer was rejected while there were rumours last week that Madrid were willing to cash-in on the French international to make room for Marco Reus.
All this came after there was talk that Wenger had actually held talks with the player on the phone to discuss a potential move to North London.
Arsene predictably played down his reported interest in Benzema after the Community Shield yesterday but that hasn't stopped the speculation from intensifying, with Spanish outlet AS claiming today that we're lining-up a €65m (£46m) offer.
The newspaper says that the boss has shelved plans to sign another centre-back as he wants to use his entire budget to land Benzema and is going to do everything he can to lure the striker away from the Bernabeu this summer.
AS admit that any deal won't be easy to pull off as he only signed a new deal until 2019 last year but the reports come at a time of growing uncertainty over Benzema's place in Rafa Benitez's starting eleven.
The Spanish boss has been experimenting with Ronaldo, Bale and even Jesse through the middle in pre-season and AS suggest that Benitez isn't convinced Benzema fits in to his new style of play.
To make matters even more interesting, the Guardian are reporting that Benzema has now been left out of the Madrid squad for their upcoming Audi Cup games after supposedly picking up a thigh injury in training.
This comes just a short time after the club also claimed the 27-year-old had suffered a thigh injury before playing him against Milan, so understandably there are some who don't know what to believe.
Benzema may very-well have picked up a knock but the fact he's been left out of their squad amid all this talk of interest from Arsenal is only going to fuel the flames even further.
I've made my opinion on this clear in recent days and I think there is certainly something going on with Benzema at Madrid. Whether that results in a move to Arsenal remains to be seen but I think Wenger is making a real play for his signature.
Hopefully things fall our way and we can pull it off as Benzema would be a sensational signing, but I have a feeling this saga may drag right until the end of the transfer window, so we've got a few weeks left yet until things are resolved one way or the other.