Team News: Wenger On Wilshere, Ramsey, Arteta, Gabriel & Debuchy
By
mac14
on February 27, 2015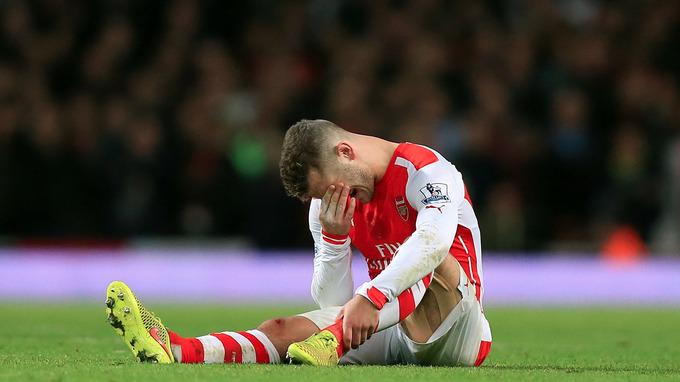 It's been another busy day of team news at Arsenal so here's a round-up of all the latest updates from boss Arsene Wenger.
The big story of the day is that Wilshere is facing yet more time on the sidelines after being forced to have a small procedure to remove two buttons from his ankle that were irritating him.
The plan was to remove them at the end of the season but that was brought forward after Jack felt discomfort so he's now going to miss games against Everton, QPR and is highly unlikely to be fit to face Man Utd next Monday.
The boss doesn't call it a 'set back' but I personally would. It's not exactly good news that he's out for at least another three games, is it?!
Arsene also gave an update on Diaby and although the forgotten midfielder is said to be progressing well in his latest injury recovery, he's not close to being in contention for the first team.
Arteta and Debuchy are also still on the sidelines with their respective calf and shoulder injuries but Ramsey and Flamini have returned to full training, although neither player is expected to be available to face Everton on Sunday.
Arsene did confirm that he plans to make some changes to the side that lost to Monaco on Wednesday but he refused to confirm or deny whether Gabriel will be one of those drafted in. After Pe'sr display, I sincerely hope the boss is giving the Brazilian some serious thought!
This is what Wenger told Arsenal.com earlier today:
on Jack Wilshere…

Jack Wilshere had a little surgery to take his two buttons off his ankle because they were irritating him but it's a very minor procedure. He'll be out for a few days.

on it just removing discomfort…

Yes. It was irritating his ankle and they had to take it off.

on whether it's another setback for Jack…

No, it was planned to be done at the end of the season. But because he had an irritation with it, we decided to do it now. It's a few days.

on whether he'll be available next weekend…

Next weekend will be a bit quick. I don't know exactly. It's days, not weeks.

on Abou Diaby…

The only thing I must say is that he progresses well in training. He goes step by step but he has not played yet and is not in a position to play yet.

on Arteta and Debuchy…

They are still a few weeks away.

on if Gabriel could play v Everton…

I have not made any decision yet for Sunday's game. We will have to rotate a little bit, because we play Sunday and Wednesday. There will certainly be some changes.

on Aaron Ramsey and Mathieu Flamini…

They come back into normal training today and tomorrow. They are nearly there, not completely there. From Wednesday night I don't think we have lost anybody. We have no major problems.