Team News: Wenger Update On Sanchez, The Ox, Wilshere & Ramsey
By
mac14
on February 13, 2015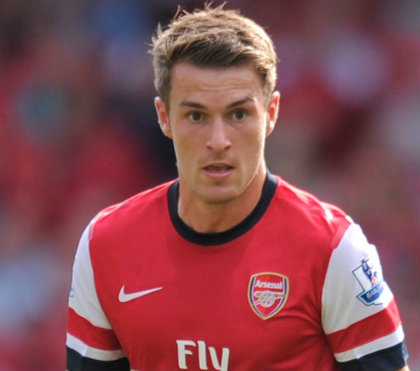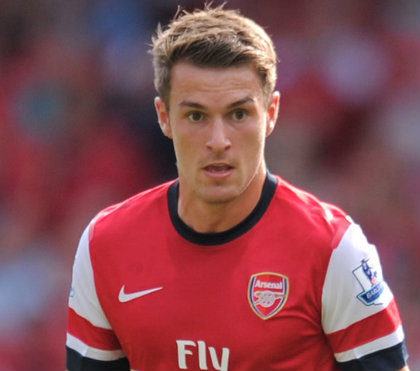 Arsenal boss Arsene Wenger has given a full team news update ahead of our FA Cup clash with Middlesbrough on Sunday.
As we reported earlier, there is good and bad news regarding Aaron Ramsey. The bad news is he's been ruled out with the hamstring injury he picked up on Tuesday, but the good news is it's only a minor problem and he should be out for just two weeks.
He'll still miss at least three games but that's a whole lot better than we thought it was going to be on Wednesday, when reports suggested he'd be ruled out for four to six weeks.
Arsene admitted he's at a loss as to why Rambo keeps picking up these hamstring injuries – as this was his third of the season – but assured everyone that the players are already on individual training programmes. Maybe it's time we changed Aaron's? Just a thought….
It looks like Alexis Sanchez is also going to sit out Sunday's game after suffering a knee injury against Leicester. Thankfully it's not serious but the boss said he's not been able to train yet so is likely to miss the Boro game.
I wouldn't take any chances with him so let's rest him for the FA Cup game and make sure he's 100% fit for next weekends trip to Palace.
Jack Wilshere could be back in the squad this weekend for the first time in over two months. The midfielder is back in full training and Arsene says he now needs to play competitive football to get himself back in tip-top shape, so perhaps we could see him against Middlesbrough.
Three players who won't be available against the Championship outfit are Alex Oxlade-Chamberlain, Mikel Arteta and Matheiu Debuchy, and Wenger says that The Ox is the player who is closest to returning – but reports this week suggest he's still at least two weeks away.
This is what the boss told Arsenal.com today:
on team news…

Aaron Ramsey will be out, he has a little hamstring strain. Alexis is still not able to go out, he could be short again for Sunday. Jack Wilshere's back in normal training but has been out for [more than two] months and misses competition. He worked very hard and is focused, committed, but it will take him a while to get back to competitive level.

on whether Ramsey has an underlying problem…

We haven't found the underlying reason. There is an underlying reason that is certainly medical or bio-mechanical because he is a guy who is serious, works hard, has a controlled and disciplined life, so there's no obvious reason why he should have muscular problems.
[Jack] worked very hard and is focused, committed, but it will take him a while to get back to competitive level

on whether he would change his training regime…

No, we have individualised training for the players and prevention. I don't think that is any special case that has been neglected, it's just that we have to find a reason why that happens. It's not a major injury, it's a Grade One, a small injury, a small muscle problem.

on whether it will keep Ramsey out for about two weeks…

Yes.

on Jack Wilshere…

He's motivated and focused to come back as quickly as possible. He worked very hard but he has still been out for [more than two] months and what he needs now is to get back. Competition gives you that sharpness that training cannot give you because it's about a combination of fitness and decision-making – and speed of decision-making. It takes a while to get that back.

on Arteta, Debuchy and Oxlade-Chamberlain…

The closest of the three is Oxlade-Chamberlain.