Arsenal 'In Talks' Over Deal For £30m Forward, Club Ready To Sell
By
mac14
on February 12, 2015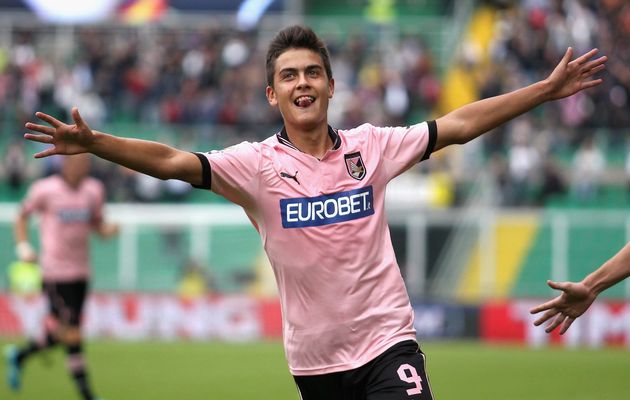 It looks like Arsene Wenger is already preparing for the summer as according to reports Arsenal are in talks with Palermo over a potential deal for £30m-rated striker Paulo Dybala.
The 21-year-old has emerged as one of the hottest properties in European football after enjoying an excellent season in Serie A that's seen him score 11 goals and provide six assists in 19 appearances so far.
His performances have attracted interest from some of the world's leading clubs but Palermo moved quickly to try and tie him down to a new deal with the clubs president Maurizio Zamparini confirming they offered him a three-year extension worth €9m-per-season.
However, it appears the striker has had his head turned as Zamparini revealed that he will sell the player this summer after being told he's rejected their offer, and he also took a swipe at Dybala's representatives.
"We had an agreement with Dybala for 9million (euros a year) but the next day everything changed," Zamparini told Sky Sports.

"I was told that Dybala would no longer sign and that he now wanted up to 15million (euros) in wages. No way!"

"This is the fault of those that surround him. They have made him lose all sense of reality."

"I had treated him like a son having spent 12million euros to acquire him. I will not speak to Dybala again. I will appoint a company to negotiate Dybala's sale."
Several clubs are understood to be interested and the Daily Star claim that Arsenal of one of those who are 'in talks' with Palermo over a deal for the £30m-rated hitman.
But we're going to face some stiff competition as Zamparini went on to confirm that Chelsea, PSG and Juventus have all made offers for the Argentinian international. He continued:
"I will sell him, I am almost certain of this."

"[Juventus' general director Giuseppe] Marotta told me that they are very interested in the player. They are ready to negotiate.

"I have warned Marotta already that I've had so many offers for Dybala from half of the teams in Europe.

"Chelsea, PSG and other English and Spanish clubs."
Are Arsenal going to be willing to pay a £30m transfer fee, wages of around €15m-a-season and go head-to-head with the likes of Chelsea and PSG for Dybala's signature? I'm not convinced.
There's no doubt he's a huge talent who should have a big future ahead of him but Dybala has only really proven himself for one season so it would be an expensive risk to take and Wenger doesn't usually do those.
I have a feeling we'll soon pull out of any negotiations once the boss is told the financial figures involved and who he's up against, and rightly so. We'd be better off investing that money in a world class defensive midfielder or goalkeeper rather than another young attacker.