Wenger Confirms He Almost Signed £60m Attacker For FREE
By
mac14
on January 23, 2015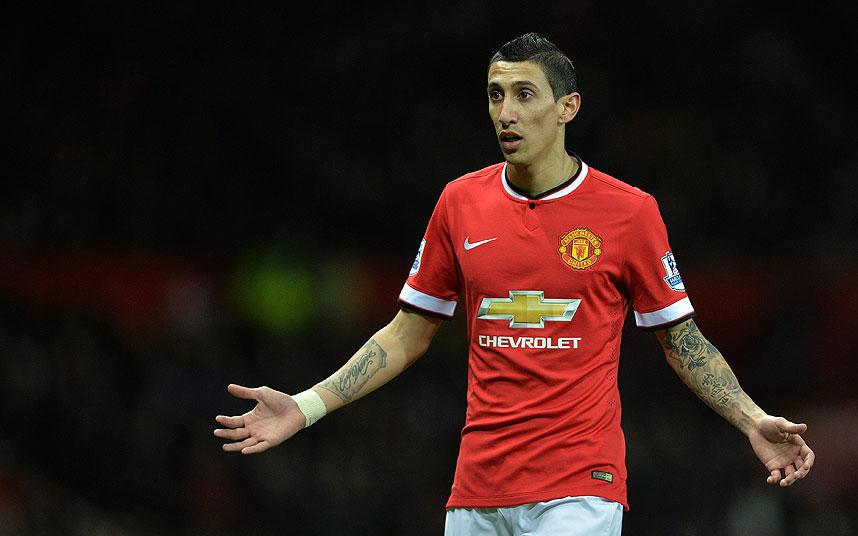 Arsenal boss Arsene Wenger has revealed how he came close to signing Angel Di Maria for nothing years before he eventually made a £60m move to Manchester United.
Arsene is not shy in letting us know the top talent he's narrowly missed out on over the years and Di Maria has now joined a list that includes the likes of Lionel Messi, Cristiano Ronaldo and Zlatan Ibrahimovic.
Speaking on Thursday, the boss told reporters that he's not a fan of British work permit laws as he feels it's stopping non-European footballers from coming to the Premier League before they become big-money, international names.
The boss used Di Maria as an example by revealing he tried to sign the Argentinean when he was just 17 after he'd been spotted by Arsenal scouts but the deal broke down after the attacker failed to be granted a work permit.
Di Maria eventually moved to Benfica before joining Real Madrid, where he blossomed before being sold to Man Utd for just shy of £60m last summer.
The Frenchman told reporters:
"We had identified Di Maria when he was 17," he said. "We wanted him to come here. So he goes to Portugal [with Benfica], from Portugal he goes to Spain. Why? Because he could not get a work permit.

"That means you can only get him to England once he is worth a huge amount of money.

"Messi is a different example because he was in Barcelona from a very young age. But a player like Di Maria, he left [Argentina] at 18 years of age. We saw him in an international competition.

"What does it mean if at the end of the day he comes anyway into the country, just with a huge amount of money and that is the only difference. And who do you pay this huge amount of money to? A club like Real Madrid. They don't need the money.

"Let's open it completely. We live in a world where artificial protection is negative.

"If you want to be the best league in the world then you have to accept that you have to produce the best players in the world so the question is how can you produce the best players?

"One thing is for sure, if you put a young player with top level players he has more chance to develop. If you put him with average players he has more chances to remain average. We have to accept that."
The boss was speaking after confirming that we're close to completing a deal for Villarreal's Gabriel Paulista but the move could once again break down due to work permit problems as the defender has yet to feature for the Brazilian national team.
Will Gabriel join the ever-growing list of players who slipped through Wenger's grasp…..let's hope not.