Gazidis Holds Crisis Talks With Wenger As Pressure Mounts On Boss
By
mac14
on November 25, 2014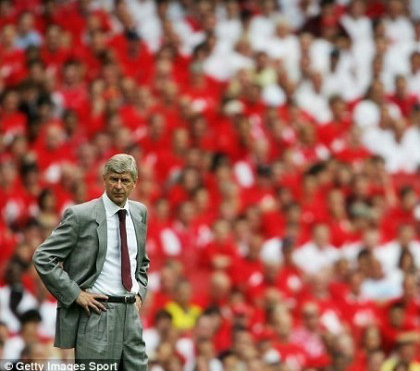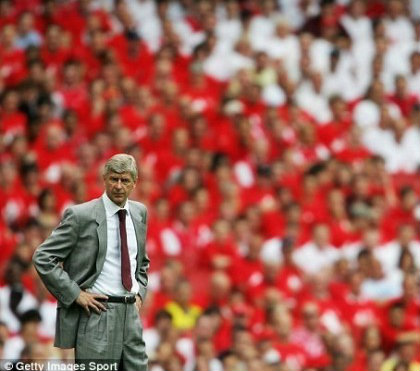 According to reports, Arsene Wenger held crisis talks with Ivan Gazidis at the training ground on Monday as the pressure continues to mount on the beleaguered Arsenal boss.
Our worst start in over 20 years sees us sitting way down in eighth position in the Premier League table – a full 15 points behind leaders Chelsea – so our title challenge is most certainly over for another year.
Support for Wenger reached new lows after Saturday's frustrating defeat to Manchester United with opinion polls now indicating between 60-70% of fans want him OUT.
It seems the pressure isn't only coming from the stands as the Daily Star are carrying an 'exclusive' today claiming that Ivan Gazidis made an impromptu visit to London Colney yesterday to hold showdown talks with Wenger to discuss our latest slump.
The newspaper suggests that owner Stan Kronke is becoming 'increasingly aware' of the growing discontent among the Arsenal fan-base so sent his chief executive in to see what's going wrong.
It's not clear whether Wenger's position is under immediate threat (I'd suggest it's not), but the Star claims that Pep Guardiola has already been discussed among the clubs top brass as a potential replacement for the Frenchman.
The news comes after Arsenal's second largest share holder,  Alisher Usmanov, put further pressure on the boss after hinting that Arsene's principles are beginning to hold the club back:
"We need to strengthen every position to play on the level of such teams in the UK as Chelsea and Manchester City, and in Europe like Real Madrid, Barcelona, Paris Saint-Germain, Bayern Munich and other clubs.

"I like Arsene for his principles. But principles are sort of restriction. And restrictions are always lost possibilities.

"That's why sometimes coaches even without principles became the coaches of great teams. And some coaches with principles lose because some positions in the team are vacant because of ethical, moral or personal views.

"There is officially money in the club. How does he spend? This decision investors have left with him.

"Arsene is one of the greatest coaches not just of European, but of world football. But we have Russian proverb which goes, 'Even an old lady can have a roof falling on her'.

"As you age it is more difficult, more challenging, to accept one's mistakes. He is a great man, a great coach, he had great victories and he has to have an opportunity to secure the place, which he and his team ought to have."
I've certainly not seen this kind of discontent at Wenger since after the Aston Villa defeat at the start of last season and I dread to think what the atmosphere could get like if we lose to Dortmund tomorrow night.
There's no doubt Arsene has now lost huge sections of the Arsenal fan-base and it's difficult to see how he'll ever get them back on side as we're almost certainly not going to win either the league or Champions League this season, and I doubt retaining the FA Cup will be enough for most fans.
I think it's good to hear Gazidis was at the training ground yesterday. Arsene needs more pressure from the board. A lot more pressure. Maybe if they questioned him a bit more we wouldn't find ourselves in the mess we're in right now……