Arsenal Hit By Another Blow Ahead Of Dortmund Clash
By
mac14
on November 24, 2014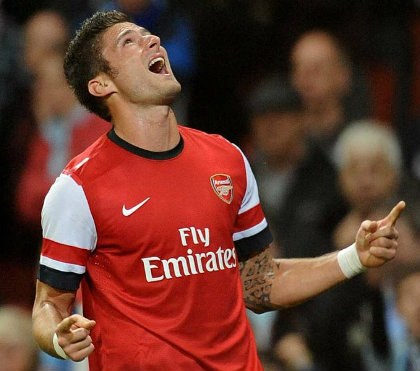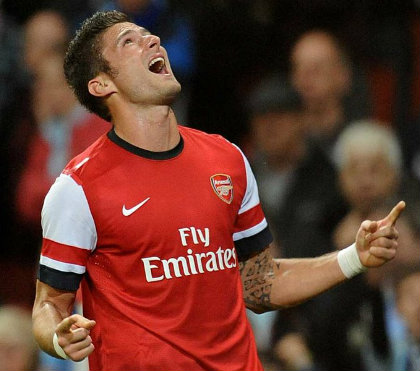 Arsenal have been hit by another blow ahead of Wednesday's Champions League clash against Borussia Dortmund with Olivier Giroud not eligible to play in the game.
Giroud made his comeback with a second half substitute appearance against Man Utd on Saturday following three months out with an ankle injury.
The Frenchman showed us what we've been missing with a stunning left-footed strike in injury time to reduce the deficit to 1-2 and it was great to finally have a real option up front from the bench.
Many fans were eager to see whether Arsene Wenger would opt to start Giroud against Dortmund in our crucial Champions League clash this week where defeat could leave us with a nervy final game away at Galatasaray to secure qualification to the next stage.
However, we've now been reminded that Giroud is in fact ineligible to play on Wednesday as the club decided against registering him for the group stages of the competition.
Giroud took part in the qualifiers against Besiktas but Arsene left him out of his final squad after he was injured against Everton in late August as he wasn't expected back until the New Year – after the group stages were over.
The fact that Giroud has now made a swift recovery and returned a month ahead of schedule means that he's not able to play on Wednesday, leaving the boss a little red-faced.
Obviously he wasn't to know that Olivier would return so far ahead of schedule so you can understand his decision not to include the striker in the squad for the group stages, but I'd personally have thought it sensible to include him anyway just in case he came back from injury early.
Thankfully we're able to submit a new squad in the New Year for the knockout stages – if we secure qualification – so Giroud can be added at that point and play in the remainder of the competition.
The news comes after reports claim that Jack Wilshere and Wojciech Szczesny will both miss the game this week due to the injuries they suffered on Saturday, so we'll now be three players short from the squad that lost to United.
Hopefully we'll have enough in attack without Giroud to finish the job against Dortmund on Wednesday….