Pundit rips Arsenal boss Arteta for 'out of order' behaviour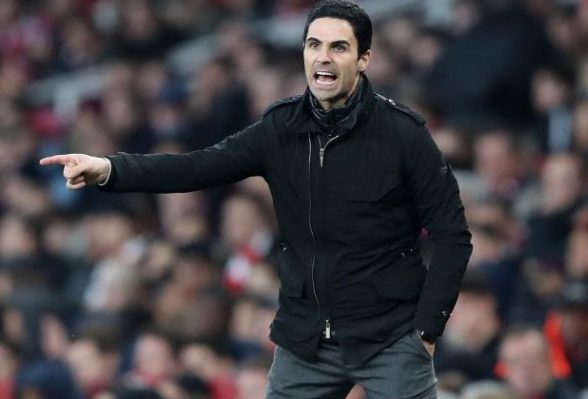 Former midfielder turned pundit Jamie O'Hara has criticised Arsenal boss Mikel Arteta heavily following the Spaniard's 'out of order' behaviour after the defeat against Newcastle United.
The Gunners were beaten by the Magpies in a controversial manner a couple of weeks ago. Anthony Gordan scored the solitary goal of that encounter and it has been suggested that the goal shouldn't have stood for a few different reasons.
It initially looked like the ball went out of the byline before leading up to the goal and along with that it was claimed there was a foul on Gabriel Magalhaes before Joelinton made the cutback for Gordon to put the ball into the empty net. However, VAR made it clear that there was insufficient evidence in the reply to overrule the onfield decision so the goal stood.
After the game, Arteta used some strong words and criticised the match officials heavily in his post-match press-conference. As a result, he has been charged by the FA and he has been given until Tuesday to respond to the charge.
Pundit slams Arteta
Now, speaking on talkSPORT, O'Hara has ripped Arteta to shreds for his behaviour and said that the Spaniard deserves a touching 'ban'. The pundit further states that there wasn't conclusive evidence to disallow the goal so VAR made the right decision.
O'Hara said:
"I think he's out of order. The decision he is moaning about, we all know the referees can have a bit of a stinker and VAR has let teams down but (Wolves boss) Gary O'Neil should be the one who is coming out and making statements because he has had some howlers.

"That decision that went against him (Arteta) against Newcastle, I have looked at it back on the Sky Sports stuff when they have looked at it and gone through the process. It wasn't conclusive that the ball was out, it wasn't a clear and obvious error that it was a foul on Gabriel, it's a goal.

"Alright it took time, it took some few minutes and that's frustrating and they can improve that to make things quicker but the decision was right. For him to come out and slaughter the referees when referees are taking enough stick at the moment, it just puts more pressure on referees and more stick coming their way. I think he is out of order, I think he deserves a ban."
After narrowly losing a close game, Arteta's emotions were high at that point and he said something – which wasn't right. However, the standards of the refereeing and VAR haven't been up to the mark this season in the Premier League.
So, although Arteta was a bit over the top on this occasion, the Premier League needs to up the standards of their refereeing if they wish to avoid situations like this in the future.