Man Utd vs Wolves preview, team news, tactical analysis and how to watch
By
guest
on August 14, 2023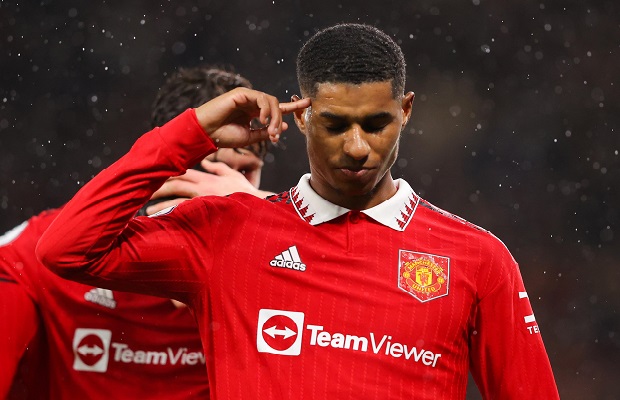 One of Arsenal's main rivals begin their 2023/24 campaign as Manchester United take on Wolverhampton Wanderers at Old Trafford on Monday night. Fans all over the world are excited to see how these two teams will battle it out on the field.
Last season, Manchester United finished strongly. They had a tough start with losses to Brighton and Brentford, but they managed to turn things around. They ended up in third place, making it to the Champions League and winning the Carabao Cup. They almost won the FA Cup too, but lost to Manchester City.
Even though they had some good moments, they couldn't keep up the pace to challenge for the title throughout the season. Erik Ten Hag, their manager for a year now, knows that this season's expectations are higher. He wants his team to do better and be more consistent.
Depth
Changes have been happening at Manchester United. They have said goodbye to Cristiano Ronaldo, David De Gea and are willing to let Harry Maguire leave. They also brought in new players like Andre Onana, Mason Mount, and Ramus Hojlund. These new signings will have a chance to show their skills in this match. Onana will be in goal, and fans are curious to see how he does compared to De Gea.
Wolves are starting a new era with Gary O'Neil as their manager. He helped Bournemouth avoid relegation last season and now he's leading Wolves. It's a new beginning for them, and everyone is wondering how their tactics will change.
Tactical analysis and key players
This match is not just about the teams; it's about the players too. Bruno Fernandes is Manchester United's key player, and now he's the captain. He will be in the spotlight for his playmaking skills. On the other side, Daniel Podence is the one to watch for Wolverhampton Wanderers. He's great at creating chances and could trouble United's defense.
This is a clash that could shape early-season narratives. Manchester United's tactical composition, orchestrated by Ten Haag, is expected to blend their traditional attacking ethos with newfound defensive solidity. The inclusion of Onana, who was brought in to improve their build-up play from the back, bolsters their defense and playmaking prowess.
Wolves, under Gary O'Neil's stewardship, might showcase tactical pragmatism. The defensive resilience that characterized Wolves' identity in previous seasons could be supplemented by strategic counter-attacks orchestrated by Matheus Nunes, their creative fulcrum.
Pre season
Both teams had an interesting offseason. Manchester United worked on their squad and brought in new players like Onana, Mount, and Hojlund. They played some friendly matches in the United States, but their conversion rate was low. They lost to Dortmund, and Ten Haag was not happy with their defense. He wants them to tighten up at the back.
Wolves also changed things up during the offseason. Gary O'Neil focused on tactics and made sure his team is strong defensively. They played preseason games that showed they'll be tough to beat.
The match serves as a stage for new signings to announce their arrival. Onana, standing as Manchester United's new guardian between the posts, carries the weight of expectation to fill the shoes of De Gea. His debut outing promises a glimpse into his potential impact on the team's defensive stability.
Team News
Ahead of their Premier League opener against Wolves tonight, Manchester United finds themselves facing the challenge of navigating the pitch without the presence of Rasmus Hojlund, who stands as one of six players currently dealing with injuries.
As the anticipation for the match builds, it's unfortunate news for United fans that the £72 million striker won't be able to make his debut just yet. Hojlund, who recently made the transition from Atalanta, has been nursing a minor back injury. However, the young 20-year-old talent has been actively engaged in training sessions since Wednesday, as he strives to elevate his fitness levels in preparation for the forthcoming battles on the field.
In Hojlund's absence, the spotlight will likely shine on Marcus Rashford, who is anticipated to take up the frontman role. Meanwhile, Alejandro Garnacho, showcasing impressive form in the pre-season clash against Lens, is poised to take the left-wing position, injecting his energy and skills into United's attacking efforts.
While Jadon Sancho displayed his adaptability as a false nine in select friendlies, the upcoming match will see him warming the bench, ready to contribute when called upon.
A notable shift in the midfield sees Christian Eriksen ceding his spot to Mason Mount, the £65 million acquisition. Mount's introduction aims to form a formidable partnership with Casemiro in the heart of the team's midfield, offering a blend of creativity and tactical awareness.
The right-back position is set to be commanded by Diogo Dalot, who is expected to get the nod over Aaron Wan-Bissaka. And in the goalposts, all eyes will be on Andre Onana, who is set to make his competitive debut for United.
While some key names remain sidelined, such as Tyrell Malacia, Dean Henderson, and Tom Heaton, young prospects Kobbie Mainoo and Amad Diallo won't be available either. However, amidst the injury concerns, the silver lining is Anthony Martial's return to fitness. Despite missing out on the entire pre-season due to a hamstring injury, Martial is geared up and ready to contribute to United's efforts on the pitch.
As the Premier League's curtain rises and the clash against Wolves draws near, Manchester United faces an array of challenges stemming from injuries, but their determination and depth will undoubtedly propel them forward in the quest for victory.
How to watch
Tickets through the official club websites have sold out but fans can still get hold of tickets on Seatsnet and other reputable reseller sites. If you don't manage to get hold of a ticket to watch the game in person, you can still follow all the action live as the match will be broadcast on Sky Sports, kicking off at 8pm on Monday night.
Prediction
The crystal ball of predictions oscillates with intrigue. Manchester United's home advantage and pre-season form position them as favorites. The departure of Ruben Neves and Joao Moutinho from Wolves' lineup might be felt, impacting their midfield dynamism.
In terms of scoreline, a 2-0 in favor of Manchester United appears plausible. The combination of their attacking arsenal and the home crowd's fervor could potentially overpower Wolves' defenses.
In addition to the new signings, Ten Hag is also likely to change the way that United play. He is a possession-based coach who likes his teams to dominate the ball and create chances through passing and movement. This could be a problem for Wolves, who are a counter-attacking team that like to defend deep and hit teams on the break.
However, Lage is a good coach, and he will have a plan to deal with United's possession game. He is likely to set his team up to defend in numbers and try to hit United on the counter.
As we gear up for this exciting match, one thing is for sure: the English Premier League is back, and we're in for a thrilling ride.