Everything You Need to Know About Cashback Offers on Betting Sites
By
mac14
on December 13, 2022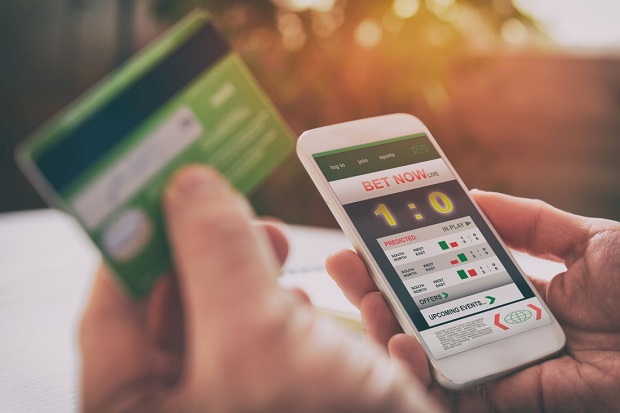 One of the ways online betting sites manage to keep players engaged and ensure that they get high levels of customer retention is through different bonuses and promotions. There are plenty of bonus offers that every registered player will be able to claim during their betting journey, but one of the most popular promotions is the cashback offer.
Thanks to cashback incentives, you no longer need to kick walls in frustration because you had a bad day and none of your betting predictions came true.
There are plenty of aspects that you need to be aware of when claiming a cashback offer, so let's dive straight into the details.
What Makes a Cashback Offer a Good One?
The first thing we need to mention here is that different bookies will have different cash back incentives, and it is up to you to choose which one matches your taste the best. 
As football is one of the most popular sports in the world, the vast majority of good cashback offers are for markets related to that sport. You can place your bets based on form analysis or your own gut feeling, but before you do so, you need to know that you are betting on a reputable sports betting site with good cashback incentives.
The Percentage of Cashback You Get
Of course, the first thing that you need to check in the cashback offer is the percentage you receive. A good cashback incentive will have an offer for players that varies between 5% and 30%, so the higher the percentage, the better.
The Bonus Caps
Most cash back bonuses will have certain minimums or maximums attached. To put it simply, this refers to the maximum reward you can get.
As an example, if the bookie says that you can get 10% back on losses up to $100 each week, then the most you can get from the promotion would be $100. However, there may be bookies that will impose no caps on the cashback bonuses.
The Reputation of the Bookie
There are plenty of types of online scams these days, so you need to be careful when doing anything online. This can also be said for online betting, so a good way to determine the quality of a cashback bonus is to see how trustworthy the bookie actually is.
Make sure to always check the license information on the website of the operator, and should it have one or more from a reputable regulator, you have nothing to worry about.
Another aspect that you can check to make sure a site is reliable is the list of payment methods. Credit/debit cards and e-Wallets are always available at reputable sites, while more advanced ones allow for betting with cryptocurrencies as well.
What Markets are Eligible for Cashback Bonuses
At the end of the day, everyone has different preferences for their betting activities. Some bet on football, others on basketball, tennis, etc. So, you need to check all the betting promos with cashback on the site and see which markets are eligible for them.
A reliable bookie will have all of the above-mentioned sports covered with cashback incentives, but that is something that you need to check in more detail.
Types of Cashback Offers
With more and more new markets seeking to legalize online sports betting, bookies are undoubtedly looking to attract more players with innovative offers. This is why you will see different types of cashback incentives on betting sites, but they can all be classified into two categories.
Rake Cashback
The first one, and for many, the sweeter type of cashback bonus, is the Rake Cashback. With this type of promotion, you can expect to get a percentage of what you have lost at the bookie. The small percentage that the bookmaker will take out of every bet is known as the house rake, and you can get some of the money back into your account.
Once again, keep in mind that there might be some caps on the maximum you can earn in a specified timeframe, so this is something that you need to check in the T&Cs of the bonus.
Loss Cashback
Loss cashback is the more common type of cashback promotion you will get. Sometimes, there will be an unlimited cap for the duration of the promotion, while other times it may be capped with a maximum number.
No matter the case here, it is nice that you will have the opportunity to get some of your money back as you receive a specified percentage of the total losses you incur during your betting adventure.
Usually, if you have a few bad days at your favourite bookie but ultimately secure a win for the week, you won't get any bonus funds back. We see this as a good thing, as you won't receive cashback bonuses when you win, which is a good situation for you.
Conclusion
With the ever-evolving online sports betting market, it becomes difficult for operators to differentiate themselves from their competition. However, there is plenty of room for innovative bonus offers, which can be very rewarding at the same time.
That is the case with cashback incentives, and due to their nature, players are always excited when they see they are eligible to claim one. As long as you make sure to bet with a safe online bookie and read the bonus terms and conditions, you have nothing to worry about when it comes to cashback incentives.