Canada Football | Top Canadian Players in the Premier League
By
mac14
on October 28, 2022
Five of the Best Canadian Footballers to Grace the English Premier League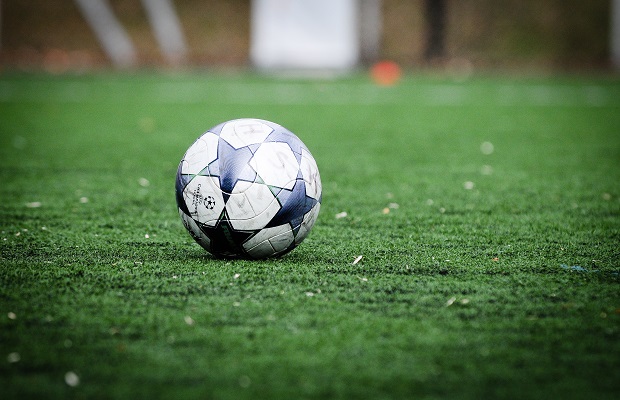 When people think of sports that Canadians are good at, more often than not, they will think of baseball, basketball, and ice hockey. One sport that very few people will associate with Canadians is football, or soccer as they like to call it. However, lately Canada has actually been excelling in football, and in this article we are going to take a look at how they have been doing lately as well as have a look at some of the best Canadian footballer to have ever graced the English Premier League.
Canada's Huge Football Improvement
Canada has had recent success in both men and women's football, and there really is a feel-good factor around the sport in the country at the moment. At the Olympics in 2012 and 2016, the women's national team finished in 3rd place, but then the Canadian women's soccer team won the gold medal at the 2021 Olympics. They are currently ranked as the 7th best team in women's international football, which gives a good idea as to how strong they are, and they will be hoping to be able to retain their gold medal at the 2024 Olympics in Paris.
Meanwhile, the Canadian men's team will be playing at the 2022 World Cup that is scheduled to be played in Qatar in the months of November and December. This is a huge feat because the last time that they played at the World Cup Finals was way back in 1986, so there are plenty of Canadians who have never seen their team play on such a huge stage. They were mightily impressive in qualifying, finishing at the top of the table ahead of the likes of the United States, Costa Rica, and Mexico.
If you would like to place some bets on Canada at the 2022 World Cup, no matter what market you go for, you should use this guide for casino bonuses in Canada in order to find the best bet. Yes, we know that these are online casinos in Canada, but nowadays all the top online gambling sites will come with both an online casino games section as well as a sports betting section.
Canadians Who Have Played in the Premier League
The English Premier League has seen players from all over the world attempt to show off their skills, but there has only ever been 11 Canadians that have played in the EPL. None of them have won anything of note, but below we are going to have a look at five who made important contributions to the teams that they played for.
Craig Forest
For close to two decades Forrest was the Canadian face of the EPL, but he did not feature for any of the top teams. The keeper was known for his time with Ipswich when they participated in the opening couple of seasons in the Premier League. Forrest was their number one keeper for more than a decade, and his performances for The Tractors earned him a lot of accolades back in Canada. For instance, in 1994 he won the Canadian International Player of the Year, while in 1995, he won the Ipswich Player of the Year award in 1995.
Ipswich were relegated in 1996, and Forrest went on to join Chelsea on loan before moving to West Ham. However, he only ever played bit roles for these London teams. He lived in London until the end of his career back in 2002 and proved that Canadians can succeed in the EPL.
Frank Yallop
Frank Yallop also played for Ipswich when Forrest was there, and he was a physical and imposing defender that had the ability to prevent some of the best forwards from getting in on goal. One of his major contributions came about when he scored a goal in Ipswich's shock win against Man United during the 1993/94 season.
After he spent a season on loan at Blackpool in 1995, he left relegated Ipswich and moved back to North America where he finished his career with Tampa Bay Mutiny. Overall, he spent 13 seasons in Suffolk and created a legacy as one of the best Canadian players to play in the Premier League.
Scott Arfield
Although he is a Scotsman by birth, Scott Arfield decided to represent Canada because of his Canadian father. Arfield played for Burnley for three seasons and they were constantly fighting to avoid being relegated. Arfield's ability to score long-range goals and his determined nature made him a really popular player at Turf Moor.
After close to 180 matches with Burnley, Arfield decided that it was time for him to move away from Premier League and join Rangers in the Scottish Premier League. He would go on to help Rangers rise to the very top and win the Scottish Premiership in 2021.
Junior Hoilet
With plenty of tricks and a lot of pace, it really did seem that Junior Hoilet had all that he needed to become a very good footballer. Although he did not reach his full potential, Hoilet became a reliable attacker for a number of teams in the EPL.
His best form was in his first season where he was playing for Blackburn and scored 7 goals in the 32 matches that he played. After Rovers were relegated, he gained a bit of a reputation as a player that bounces between clubs that were promoted or relegated, signing for Queens Park Rangers and Cardiff.
In a match against Wolves in November of 2018, Hoilet scored a really good solo goal that would see him go on and earn the Goal of the Month award. Since that season, Hoilett has played all of his football in the Championship and is often used as a back-up striker to helps teams push on for promotion back to the top flight of English football.
Tomasz Radzinski
Although he was born in Poland, Tomasz Radzinski decided to represent Canada since his spent four seasons there during the early stages of his football career. After he moved back to Europe to place for teams in Belgium and Poland, the tricky attackers found himself in the Premier League after being signed by Everton in 2001. His dribbling and cool finishing made him challenging for defenders to deal with, and he bagged 25 goals in 91 matches for Everton.
He then signed for Fulham in 2004 and helped them to battle against relegation, scoring so memorable goals in the process. Overall, he scored 35 goals in the Premier League, which makes him the highest scoring Canadian in the league – not a bad record to hold in our opinion.