Arsenal edge past Leeds to stay top of Premier League table
By
mac14
on October 18, 2022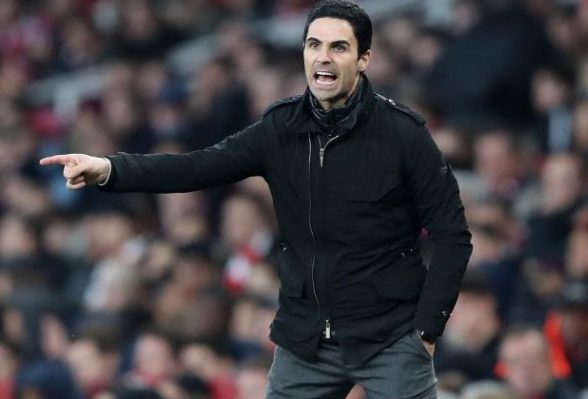 It has been an impressive start for the Gunners as they hold 1st place in the Premier League, even if the offshore betting sites are still not seeing them as the favorites to win the title, they hold a 4-point advantage over Manchester City with a whopping 27 points after 10 games. Being at the top of the table, Arsenal knows they will see their opponent's best effort each weekend. On Sunday, Arsenal went on the road to take on Leeds United. Leeds sit in 15th in the PL with a mere 9 points.
Based on the numbers, you would expect this game to be a complete mismatch. However, Arsenal had to dig deep to earn the 3 points this weekend. All it took was a 35th-minute goal from Bukayo Saka. He snuck one inside the far post from a difficult angle. It was a beautiful goal that the goalkeeper had no chance with. Despite being outshot 16-9, Arsenal relied on their strong defense and goalkeeper to come home with 3 points.
The Gunners will return to action on Thursday as they face PSV Eindhoven in the Europa League. Arsenal sits atop Group A with a total of 9 points from 3 games. The club will hope to use their success to return to the Champions League next season. Following their matchup with PSV, Arsenal will go back on the road where they will take on Southampton in Premier League league next weekend.
Southampton are mid-table but won't be a push-over. Arsenal will need to be at the top of their game to leave Southampton with 3 points. Gabriel Jesus and Saka will look to continue placing their name on the score sheet. This has become a regularity for these two, as well as the ever-impressive Gabriel Martinelli. As the Premier League continues, it will be intriguing to see how Arsenal can handle the pressure of being at the top of the table. The Gunners know they have a humongous target on their back.
Besides a matchup with Chelsea in November, Arsenal have a good run of fixtures as they take on the likes of Nottingham, Brighton, West Ham, and Newcastle United before the World Cup. The competition will ramp up in the New Year when we face crunch games against Tottenham and Manchester United. The long-awaited matchup between Arsenal and Manchester City will have to wait until April 26th. Until then, Arsenal will look to cement their place at the top of the Premier League table.