Campbell prefers Tierney to start against Tottenham over Zinchenko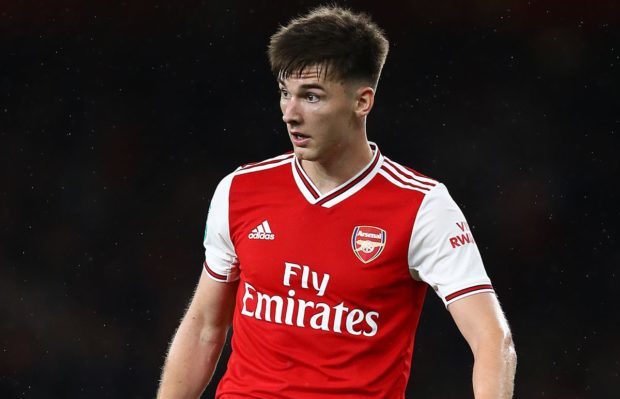 Former striker Kevin Campbell has expressed that he would prefer Kieran Tierney to start against Tottenham Hotspur over Oleksandr Zinchenko if they both are deemed fit.
Tierney was the first choice left-back for Mikel Arteta's side, however, the Gunners were forced to make a move for a new full-back this summer due to the Scotsman's persistent injury issues and Zinchenko was signed from Man City.
Zinchenko started the first few games after the former Celtic man wasn't fit enough to commence in the opening few weeks of this season and since then the Ukrainian has seemingly become the first choice left-back for Arsenal.
However, the ex-Manchester City man has also been suffering from injury problems since moving to the Emirates Stadium. The fullback sustained a knee issue last month before picking up a fresh calf injury just before the international break.
It was revealed on 16th September that Zinchenko needed two weeks to recover from his issue and it will be interesting to see whether he will be fit enough to start in Saturday's north London derby.
Tierney also sustained an injury during his international duty with Scotland, however, thankfully it wasn't a serious issue and he should be fit enough to commence against Spurs.
Campbell wants Tierney to start in the derby over Zinchenko
Speaking on the Highbury Squad, Kevin Campbell has said that he would like to see the Scotland international in the starting line-up versus Antonio Conte's side over Zinchenko due to the fact that the Ukrainian hasn't played many games in recent times and Tierney displayed a great performance against Brentford just before the international break.
Campbell said:
"Kieran Tierney's going to start if he's fit. Let's be honest, Zinchenko hasn't played for a while. Kieran Tierney went off, but it was more precaution, so hopefully, he's going to be alright.

"I thought Kieran Tierney against Brentford was outstanding. I really thought he was outstanding. And I think he was starting to get a grip in his own way of playing in that midfield at times. We didn't look out of shape, we looked dominant with Kieran Tierney in the team. I thought it was his best game all season so if he's fit, he plays. Zinchenko will probably be on the bench."
It will be interesting to see who will be named in the left-back position for Arsenal in the north London derby. Starting Tierney would be a wiser decision by Arteta over Zinchenko – if they both are fit to commence – due to the fact that the Ukrainian would just be returning from a muscle injury and he would need time to regain his match fitness.
Rushing him back could create more issues for Zinchenko . So, Campbell is right and Tierney should start over the former Man City man in Saturday's clash against Tottenham.