Betting on football vs gambling at an online casino
By
mac14
on August 3, 2022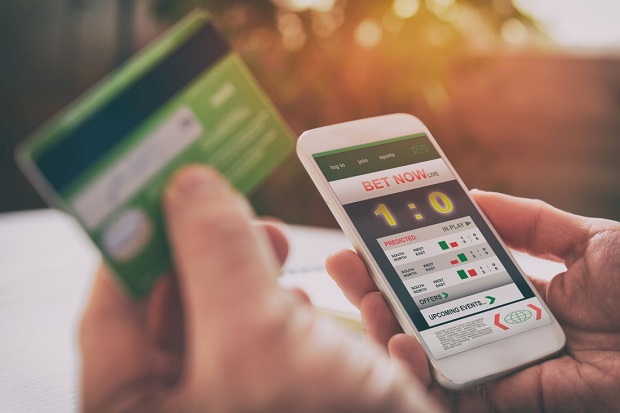 Thousands of football fans enjoy betting on matches every week but many also love to try their luck at online casinos. We take a look at the two types of gambling and assess their key differences.
Football betting
Most football fans will be aware of betting on games as it's a relatively simple concept. The easiest way to bet on a football match is to bet on the outcome, such as home win, away win or draw.
For example, if you fancy Arsenal to beat Crystal Palace on Friday night you can simply login to a betting site and select Arsenal at odds of 5/6. If you bet £10, you'll get £18.33 back if Arsenal win. If they fail to win, you lose your £10 stake.
However, these days, there are hundreds of individual bets you can make on any given game. You can bet on the exact final score, which player will score the first goal in the match, what the score will be at half-time, how many goals there will be, how many yellow/red cards and a whole array of other bets.
Most fans just have casual bets and many choose to build accumulators – which are type of bet that involves betting on several different outcomes all happening in order for you to win. The odds will be much higher, but the winnings will obviously also be much better, too!
There are some fans who take betting on football far more seriously. They study statistics and results before every game, check the team and injury news, and analyse formations to try and give themselves the best chance of picking a winning bet. The more knowledgeable you are, the more chance you have of finding an 'edge' to beat the house.
Online casinos
Online casinos are very different to betting on football. There are a huge variety of casinos online these days, such as https://www.lecasinoenligne.co/jeux-de-casino/, and it's vital you choose a reputable place to wager your money. There are several ways to win at online casinos and many professional players use strategies to try and give themselves a better chance of beating the odds.
Most online casinos offer a huge array of games you can play. An example is online slots and jackpot jill is one of the most popular casino games right now. Roulette and blackjack are other hugely popular casino games while a growing number of bettors are trying their luck at poker as well.
The type of casino game you are playing will determine how you win and the amount you could win. For example, on roulette you can bet on black/red or odd/even, which both give you 2/1 odds. You can also bet on individual numbers for odds of 36/1. Unless you bet on numbers and get lucky, winning big on roulette is difficult and you usually have to stake a lot of money.
However, punters can win huge amounts playing online slots and you could theoretically win massive jackpots without needing to stake big sums. If you get lucky, one spin on a slot machine could win you thousands. That's why they have grown to become the most popular casino game.
Conclusion
Football betting and gambling at online casinos are very different and will usually attract different types of bettor. Casual football fans will enjoy a weekly flutter on some games, but more hardcore gamblers will try their luck at online casinos.  The most important thing is to bet at reputable sites, enjoy gambling and not stake more than you can afford to lose!