Becoming a Successful Football Punter Through Effective Money Management
By
mac14
on September 28, 2021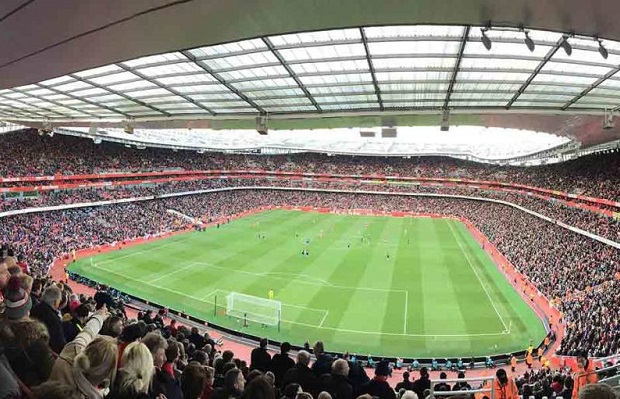 Football is one of the well-loved sports in the world. Gambling enthusiasts check out the odds on online sportsbooks the moment these bookmakers open the betting lines.
Punters who want to swing into action and start betting on football should first learn how football betting works. Knowing how to read the odds is essential in making educated bets.
If you haven't tried online sports betting before, this article will explain the football betting lines, the proper way to read the odds, and the money management strategies you can use to increase your chances of winning.
Money Management Tips for Football Wagering
Do Not Exceed Your Budget
Some punters may go all out and spend their entire budget on wagering. Others may even borrow money to supplement their budget.
Football betting can be fun and profitable at the same time. However, if you're not careful, you might end up losing your entire bankroll.
A bankroll is money you should set aside for sports betting.
The best way to effectively manage your bankroll is to limit your bet amount. Try to bet within your budget or a certain percentage of your bankroll.
It's wise to bet one to five per cent of your bankroll on every wager. This way, the money you set aside for other essential things will be left untouched even if you lose your entire stake.
To slowly grow your bankroll, try to limit the amount you wager, no matter how confident you are as a punter.
Keep a Record of Your Bankroll
Some football punters may get so engrossed in wagering that they forget how much they have left in their bankroll.
Maintaining a record of your bankroll involves some degree of discipline. When you have a detailed account of your stakes, you can analyse which bets are the most profitable.
Handle Losing Streaks
Dealing with losing streaks can be really tough for even the most seasoned football punter. Even if you were successful in your past wagers, it's difficult to stay focused and disciplined when the losses start to pile up.
Some punters try to chase your losses, which is why the betting handle for Sunday and Monday night football is significantly higher than the ones for the Sunday afternoon games.
It's human nature that if they lose a bet during the day, they want to get out of that hole fast.
Note that gambling is a high-risk endeavour. Make sure to spread your bets to minimise potential losses and lower your risk exposure.
Online Football Betting Explained
Bookmakers set the betting lines for football. The odds represent the ratio between the wager and the prize on a game's outcome.
Oddsmakers in the U.S. use the moneyline or American odds. However, sportsbooks in the U.K. show the odds using fractions. There are also times when they use the decimal format.
For example, in the Chelsea vs Man City matchup, Chelsea F.C. has odds of 2/1 or 2.00. It means that if you back the team and it wins, you also win £2 for every £1 you bet.
There are numerous football games and markets to stake on every week. The first thing you should do is shop around and find the online bookmaker that offers the best odds and lines.
Once you find the sportsbook you like, you can now choose the bet you want to try.
Online football betting is a fun activity that may be profitable when done correctly. As long as you stick to wagering on what you know and setting betting limits, you'll avoid the disappointment of losing.