What needs to change next season at Arsenal?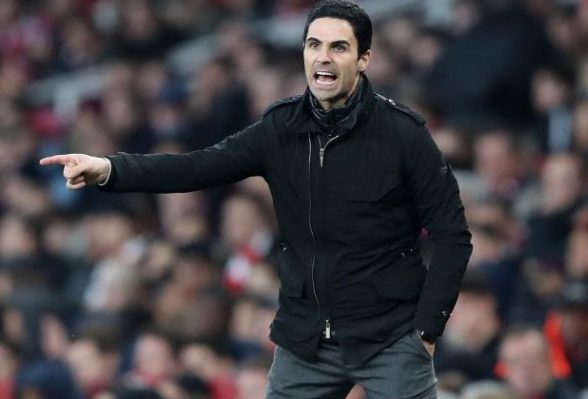 As we approach the end of the season, it's safe to say Arsenal fans have endured a rollercoaster year. From the highs of our Europa League run to the lows of humiliating defeats against bottom half clubs.
Their quest for European glory is now over following the disappointing exit to Villarreal in the semi final last week. The Gunners fielded a strong but young starting eleven in both legs but they couldn't get the job done after crashing out 2-1 on aggregate.
While Arsenal fell just short in the Europa League, their league form must also improve. As it stands, Arsenal are a massive 175/1 with most bookies to get a top six spot. It's not yet impossible but it's highly unlikely. Checking out the best free bet codes that may offer bonuses can be useful when looking to place new bets.
Arteta's men are top price with bookies such as BetVictor to finish in the top 10 at 1/4 currently, which will probably happen, but is it good enough? Of course not. But what needs to change?
They say the buck stops with the manager, which is true in most cases, but I don't think we can blame Arteta for this season's collapse. The players simply haven't been good enough at times. Individual mistakes have cost the Gunners dearly in various games this season, but what they seem to be lacking now is a real leader on the pitch.
Aubameyang hasn't looked himself all season, which can partly be put down to his recent battle with Malaria. However, many fans have voiced concerns on social media around just how much of a leader he is in the dressing room and on the pitch with the armband. Some aren't convinced, and his attitude on the pitch during times of hardship don't fill fans with confidence.
So, firstly, they need a leader. It's tough to pinpoint a particular player they can bring in over the summer but expect there to be a few ins and outs as Arteta looks to build a team that can challenge at the top of the Premier League. Another season of mid table mediocrity won't be tolerated by the fans let alone the board.
Secondly, the youngsters need to continue as they are. They've been a breath of fresh air this year and will only improve if they keep enjoying a consistent run in the side. Bukayo Saka and Emile Smith-Rowe are the two names that stand out. They can't do it all, but Saka has reassured fans that he will not fold under the weight of expectation.
"I don't feel pressure from external voices," says Saka in a recent interview. "I've always wanted to have the courage to play, to be the one that's visible when everyone's heads are down. I don't think that I'm the player that's carrying Arsenal. In football, it is 11 men. I don't think that I can do anything just by myself. It's a team sport."
What's great for Arsenal fans is that he committed his future to the club last July and has no plans to move on anytime soon. "For me, it was just to think about what was best for my career and I felt what was best for my career was to continue playing with Arsenal," said Saka.
What Arsenal are arguably crying out for is a new centre-back. They've tried to bring in experience with David Luiz as well as giving youth a chance at the back but it's just not coming together as Arteta would like. It remains to be seen if they'll sign anyone in this position, but this could be an area where they'll look to strengthen.
But this all depends on finances of course. Will the manager get the war chest he needs to compete with the top clubs next season? Or will it be a couple of loans and another season of struggle for the red half of North London? Only time will tell, but fans are continually losing patience. Things need to change, and let's hope they change for the better next year and Arsenal Football Club can enjoy a fantastic season, bringing smiles back to thousands of faces.