How To Nurture Your Child's Footballing Passions
By
mac14
on January 13, 2021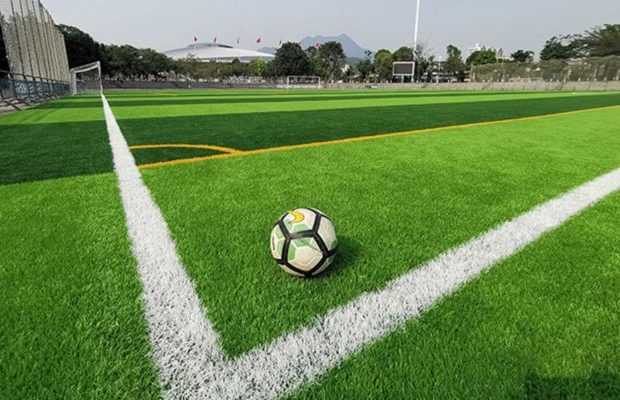 When your child starts to develop sporting interests, it's important that their initiative is nurtured to its upmost potential.
Even if you're not a fan of football, every hobby comes with skills to be learned and friendships to be made. Through their participation in the sport, your child can learn all about things like teamwork and camaraderie, and also improve their health and fitness. In 2018, one in three children were not active enough, so if your child is showing interest in a sport, by all means encourage it!
Below, you'll find three tips that will help you nurture your child's new hobby.
Purchase Memorabilia
If your child loves playing football, there's a strong chance that they have a favourite team to watch too.
Try to embellish your child's pastime to spur on their motivation. Instead of viewing it as them kicking a ball around, try to raise the spectacle of their pastime. Inform them that they're following in the footsteps of the all-time footballing greats! A great way to do this is by purchasing some memorabilia of the team they support.
For example, if their favourite team is in the Premier League, then you could purchase some Premier League football shirts. Companies like Soccer Box offer a great range of official kit replicas that bear all the right colours and logos, so you can find one for your child.
You could also consider buying your kid a signed photograph or team memorabilia such as bedding and toys. These products can make a memorable, cherished gift, more intricately linking your child's activities to those of their sporting heroes.
Encourage Joining a Club
Football is a social sport, and while there's no harm in a kick-about alone or between a couple of friends, the drama of the game is in one full team being pitted against another.
These days, many parents are struggling to reduce their children's time staring at screens, so if your son or daughter has a natural desire to pursue this sport, run with it! It's incredibly fortunate that they have taken an interest in an outdoor activity, with technology being so appealing these days. A club will give them something to channel all their energy into, and it may also give their week a sense of variety, routine fun, and structure.
It's good to have friends in a variety of places. Expanding one's social circle is never a bad idea, as the world is a big place full of many people who can be a positive influence on your child. At a club, they can meet likeminded peers and form friendships out of that, rather than because they just happen to sit in the same room as a classmate.
Attend Their Games
Once your child has started playing football games, it's important that you have an active role in this part of their life.
Attend their games and watch them shine! Your support will mean a great deal to them, and every cheer and whoop will spur them on to play to the best of their ability. The drive to and from each game is also a great time for bonding and pep talks! In the end, their football hobby can also double as family time, giving you all plenty of time to simply enjoy one another's company.
Parents can struggle to bond with their kids. The family love is always there, but the generational gap can mean that common interests can be few and far between. Get onboard with their football programme, though, and you'll never run out of things to talk about!