Why Arsenal should be doing all they can to sign Lyon Ace
By
mac14
on October 2, 2020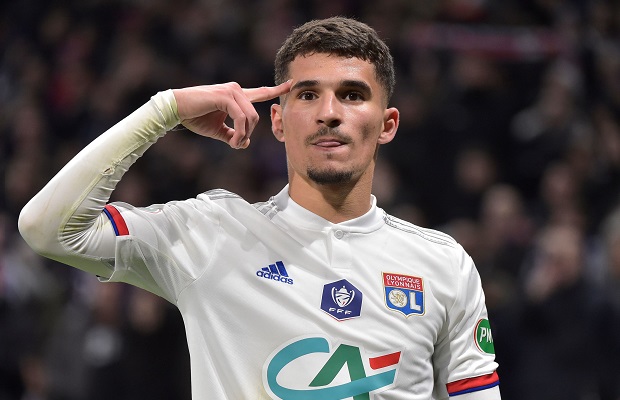 Arteta's revolution has mostly been concentrated in the defending department with one exception coming in the form of the free transfer of Willian. 
The transfer window will slam shut at 11pm on Monday October 5. A betting man, preferably one using kingscodes, would assume Arteta wants to get some money in for Guendouzi and not lose too much on Torreira, suggesting they want to bring in a centre midfielder. An area where they have been lacking an established player for a while. 
Such a recruitment conundrum has lead the Gunners to consider Houssem Aouar. The 22-year-old is no secret to Premier League managers, he has been earning positive reviews for his work with Lyon for a few years. This has led to interest from some of Europe's top cubs. In 2018 Guardiola said: "He's always very calm with the ball at his feet, with an excellent technical quality." Does that remind you of a particular three barrel named PFA Player's Player of the Year and Premier League Player of the Season.
Talking of Kevin De Bruyne he has also sang the praise of the young midfielder, and who wouldn't want to be praised by one of the best footballers in the world who has been quoted saying: "I don't follow the French league as much as other leagues, but if I have to pick one player that has impressed me from Lyon, it would be Houssem Aouar. He was fantastic." 
After Manchester City crashed out to Aouar's team in the Quarter Final of the Champions League last year. We are unlikely to see him in a sky blue shirt with Arsenal's interest gaining a lot of attention. Arsenal's options currently are Xhaka, Torreira, Guendozi and the young Willock. 
The first three are most definitely defensively minded and Willock, well, he's inexperienced. It is clear they need a reliable attacking minded central midfielder. 
They do also have Dani Ceballos, however he is only loan from Spanish outfit Real Madrid and they will likely want a permanent replacement anticipating his return.
Even to a passing observer it is no secret that Arteta played a very similar role to the French under-21 star. His stats are very promising for a young player and those could really skyrocket with an experienced player like Arteta. 
It could certainly give a boost to the young man's career who is struggling to break into the senior France squad. In this area he's got to fight off competition as big as the very expensive Paul Pogba and N'Golo Kante.
The youngster made his debut in 2017 and has since established himself as a regular starter for a team that made it to the semi-finals in the Champions League last season. In that season he managed a total of nine goals and 10 assists in 41 appearances across all competitions, which is so far his best season. 
This demonstrates that he was crucial in their success.
There is precedence for a central midfielder making the move from Olympique Lyon to North London. Look at Tanguy Ndombele who moved to Tottenham at the beginning of last season. He did fall out of favour with Mourinho for a period at the end of the season but has defiantly fought back for his place in the team.
He started impressing so quickly after first appearing for Lyon no one can deny he has a natural talent. As he is still young he has a lot of potential and Arteta, having experience in his position, could be just the man to unlock that potential.