How are Arsenal going to line up this season?
By
mac14
on September 11, 2020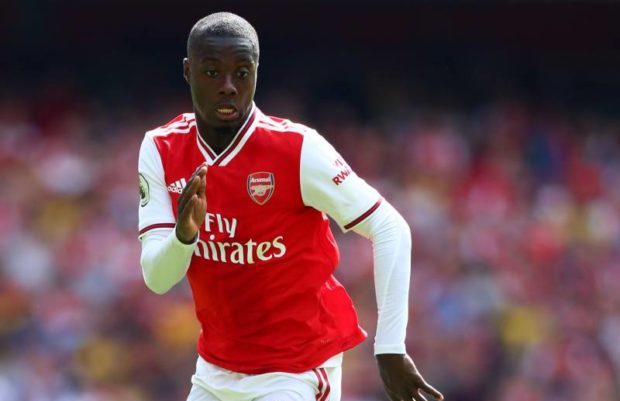 The 2019/2020 Premier League season was full of surprises and unexpected events. Most notably we can mention the coronavirus pandemic which altered the usual way of life. The season was halted for 3 months and Liverpool managed to end a 30-year chase for a league title.
However, the season was also problematic for another top club in the Premier League, Arsenal, who sacked their manager in November, 2019 and former assistant of Pep Guardiola, Mikel Arteta was appointed. It should be noted that even though the Spaniard was hired in the mid-season he managed to revive the club, and had it not been the dramatic defeat against Olympiacos in the Europa League, who knows what the Gunners could have done.
But they still managed to win the domestic trophy after beating Chelsea in the FA Cup final. This coming season looks very promising and supporters of Arsenal believe that Arteta is the right person to get them back where they belong. For that, transfers are necessary and the Gunners have already signed 2 high-quality players so far.
What options does Mikel Arteta have for his line-up? What formation he is going to use? In this article we will take a look:
Dozens of opportunities
Last season we saw a lot of changes in formation. Sometimes Arteta used 3-4-3, 4-2-3-1, 3-5-2 even, and settled on a back three during the closing weeks of the campaign. However, following the arrivals of William Saliba and Gabriel Magalhães, the Spaniard is being tipped to deploy a 4-2-3-1 formation this season. Magalhaes is a really promising player, who shone in Lille during the past season.
He is only 22, physically well-built footballer and understands the rhythm of the game fantastically. The Brazilian has a prospect to become one of the best defenders of his generation and Arsenal have done a great job purchasing him. It should be said that while he was outstanding for Lille, his influence even reached the gambling industry, where the best casino for bitcoin decided to have Bitcoin promotions based on the Brazilian players, where his face was used on the coin. Of course only this is not enough for success but under Arteta, Magalhães has a lot of room to improve.
Leno is untouchable, but what about the rest of the players?
Bernd Leno is set to be Arteta's No.1 this season. While his substitute Emiliano Martinez was outstanding while the German goalkeeper was injured, Martinez is set to leave so Leno will be reinstated as number one this year.
The next thing is defence. It has improved significantly during Arteta's tenure, but it is far from perfect. Arteta will most likely use 4 defenders – 2 centre backs and 2 full backs. As we have already talked about Magalhaes, most probably he will be one of the players playing in the central position and William Saliba another very promising player could be his partner. Arteta can make this experiment and rely on the youngsters. But we should not forget about David Luiz, Pablo Mari, Sokratis and Rob Holding as well.
At left back the obvious candidate for the starting line-up is Kieran Tierney, whose previous season was hampered by injuries, but when he was involved in the game, the Scottish player always made an impact. If he stays healthy, Tierney will provide numerous opportunities in the attack, but he will also face competition from Bukayo Saka.
The right back position looks problematic. Even though Arsenal have Hector Bellerin, Ainsley Maitland-Niles and Cedric Soares it is still hard to choose between them. Bellerin's form has been inconsistent and there are rumours he could leave, while Cedric still has to adapt to the team. Maitland-Niles has been linked with a move but he could be Arteta's first choice right-back if Bellerin is sold.
As for the midfield, Xhaka-Ceballos duo looks nailed-on. The latter extended his loan deal at Arsenal from Real Madrid and is expected to be an important player this season. Lucas Torreira struggled for form last season. There are also rumours that Arsenal will sign Thomas Partey from Atletico Madrid, but the deal has not materialized yet. The addition of Partey means he will be a starter without question.
As for Matteo Guendouzi, the young French player still has a lot to prove after being frozen out last season but he will be definitely used in rotation if he ends up staying at Arsenal.
What about the offence?
There has been a lot of talk about Pierre-Emerick Aaubameyang but he has reportedly agreed a new contract which is a huge boost for Arsenal. Aubameyang is untouchable and will be in the starting 11. He played from the left wing last season but could be used in a more central role with Lacazette missing out. This could see Saka or Gabriel Martinelli start from the left wing.
The transfer of Willian from Chelsea means he should also feature in the line-up. His favoured position is right wing and could play a more central role depending on the formation. Even though he is already 32, Willian is a very experienced player and can help the team considerably.
Nicolas Pepe could play on the right wing. Pepe was signed from Lille in 2019 and failed to live up to the expectations, scoring only 5 goals in 31 games. Keep in mind that he was the club's record signing for €79 million. But Pepe is a very technical player and should he play at the highest level, opponents of Arsenal will have a tough time keeping the Ivorian player at bay.
Mesut Ozil is another option for Arsenal but it remains to be seen whether he's in Arteta's plans. Ozil has been playing for Arsenal since 2013, scoring 33 goals in 184 games, but the German is often criticized for the fact that he often disappears in big games and lacks a work ethic. Arteta works to successfully integrate him in the starting lineup and we all know what Ozil is capable of if he plays at the highest level.
This season looks very promising. Arsenal also have to work more during the transfer window because they need to add at least one new midfielder to their squad plus replace any departures. The Gunners will find it hard to fight for the Champions League spot so it's vital Arteta brings in a few more quality additions.