Arteta Praises Luiz's, Xhaka's For Their Efforts
By
mac14
on July 21, 2020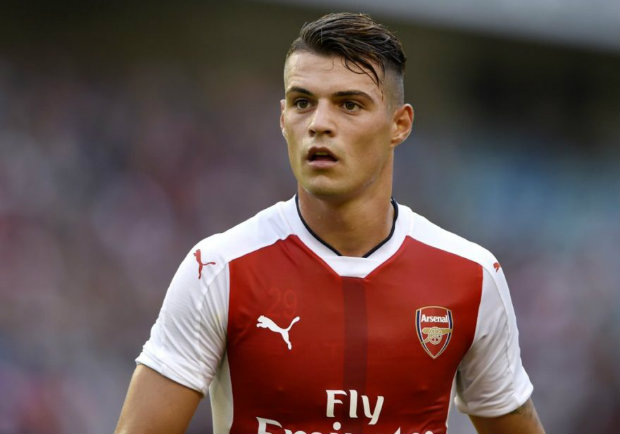 If there are two players from Arsenal that had been under some serious criticism this season, it is none other than David Luiz and Granit Xhaka. Both men have had their ups and downs this season, and they have somehow managed to get out of it alive and well, and even redeemed themselves, in some way.
In the world of online sports betting, player performance in past games, as well as player popularity, can affect the odds, more often than not. Odds are calculated with several other factors in consideration such as the team's most recent game statistics, their playing history, their playing style, player performance, and their popularity in the media as well as with fans. The best bookies can provide the best odds for you, giving you the best opportunity to make maximum profit per bet. You can find the best bookmakers through tips, recommendations, and reviews on sites like Silentbet.
As for Arsenal, the club has endured a difficult season that's seen three different managers take charge throughout the campaign. However, they managed to weather through all that, and now, they have booked their place in the FA Cup final where they'll face-off with London rivals Chelsea.
Following Arsenal's stunning 2-0 win over Manchester City in Saturday's semi-final, boss Mikel Arteta recognized the performance of both David Luiz and Granit Xhaka, and praised the duo for overcoming adversity this season.
"They [Luiz and Xhaka] are two players that are worth spending time with and giving confidence because I know how professional they are, how much they want to be successful at this football club and how much they care," Arteta said in a press release. "Sometimes when they react or they have difficulties, they really suffer and when that happens, they deserve support and back up. They are showing from their performances that they deserve to be here and you can see how they fight for the club."
Luiz has been heavily criticised this season after making a number of "high-profile" mistakes, many of which cost the game for Arsenal, so Arteta has been delighted with his recent good form. Xhaka, on the other hand, looked to have ended his Arsenal career following a stunning outburst towards his own fans earlier in the season but Arteta has helped him get back on track.
"The challenge with Granit was to convince him that there was still a place for him here, that I had a big belief in him and that things can turn around pretty quickly in this industry," Arteta added. "He had to send the right messages, first of all, he had to believe that he could do it and if that was the case we were going to support him all the way through. I am really glad to hear and sense as well the reaction from the fans towards him. I think they can appreciate what he has done, that's in the past and there's a lot of positives to take from difficult situations. We all learn from that and I think he is a really good example for any player that is in a difficult moment. If you are willing and if you are consistent and you really want to do it there is always a way back."
Luiz had dismissed all criticism about him and just made a comment saying that these things are simply "part of football." Xhaka, on the other hand, was praised for his complete turnaround in attitude and performance, and Arteta was also praised for his leadership that pushed these two players to their best versions of themselves.