How Have Arsenal's Signings From Last Summer Done This Season?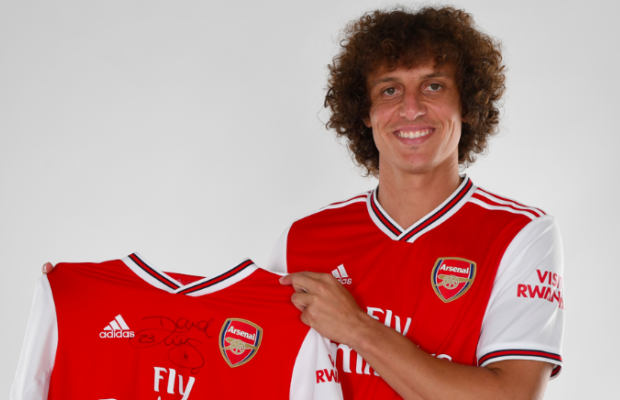 There was a massive outcry from the Gunners faithful that the club could be back on the right track after the 2019 summer transfer window deadline passed. Unai Emery believed he had brought astutely in that summer window, and that he was finally on the path to deliver the club a first league title in 16 years.
However, hindsight is a wonderful thing, and fans can now look back at the summer window and decide whether their jubilation was well placed or not.
Nicolas Pepe
Arsenal fans couldn't believe their luck when they were able to fight off competition from around Europe to bring in Lille's winger Nicolas Pepe for a fee of £72 million. The Ivory Coast international joined up with his team mates after a sensational season for Lille as he scored 22 goals in 28 games in Ligue 1. However, the 24-year-old's first season in the Premier League hasn't worked out as many would have hoped. He has made 21 appearances in all competitions this season and scored seven goals.
There are a number of reasons for his struggles to this point, with the most evident aspect being that he never had a full pre-season with his new club. Pepe came into the 2019-20 season hot off the heels of the African Cup of Nations. There is still a lot more to come from Pepe, and while he has shown flashes of brilliance, he will need to perform consistently to make the grade at the Emirates.
David Luiz
Arsenal were in desperate need of a defender as the end of the summer window was coming into sight, and they were able to bring in Chelsea's David Luiz for £8 million. The move was heralded as the answer to fans prayers, but on the field, he has been anything but that. Arsenal have conceded 36 goals already this season, which is already an average of more than a goal a game.
Luiz's unpredictability is not what the Gunners need to sure up their defence, and they will be back in the market this summer looking for a new defender. In the Premier League this season, he has made an average of one tackle per match and has made an average of 0.9 fouls.
Kieran Tierney
It would be unfair to judge Kieran Tierney at this point of his Arsenal career, as he has been plagued with injuries throughout the campaign. The signing last summer certainly attracted a lot of attention since a host of clubs were after his signature, and the £25 million figure that was paid was a reasonable price for somebody with Tierney's potential.
The 22-year-old has only been able to make nine appearances this season, but there is still so much more to come from the Scotland international.
Gabriel Martinelli
It could be argued that the best signing that the club made last summer was Gabriel Martinelli. The 18-year-old has quickly become a fans favourite at the club, with his directness and willingness to trackback. His performances on the pitch have made it look like the Gunners have got a bargain since they only brought the Brazilian in for a fee of £6 million.
He has made 28 appearances in his debut season for the Arsenal, and has scored an impressive eleven goals. There will be great excitement for Martinelli's future with the club, and he could become a first-team regular in the Premier League next season.
Who do you think was the best signing from the Gunners last Summer? Who should Arsenal sign this next transfer window?
The Premier League might still be without a returning date, but Bundesliga is coming back this weekend. Check out TonyBet Sport to put your predictions into the German top flight games.