Thomas Partey linked with Arsenal move as Arteta plans for the window
By
mac14
on April 28, 2020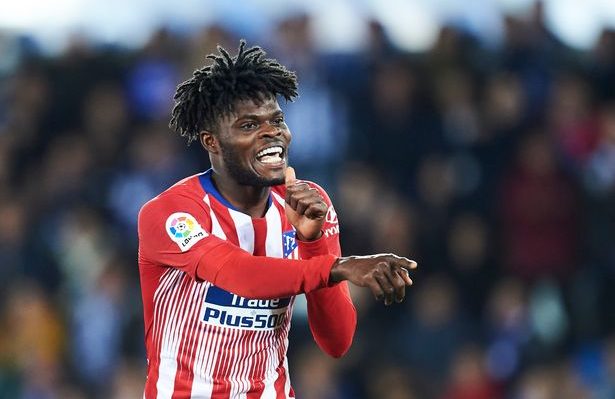 Due to the effects of the current pandemic, Arsenal are dealing with plenty of problems right now. The club might end up losing key players due to financial losses. Since the Premier League was suspended back in March, Arsenal have suffered financially and even if Stan Kroenke injects some much-needed cash into the club, there are still likely to be financial problems going forward.
Pierre-Emerick Aubameyang is being tipped to leave after failing to sign a new contract so if you want to bet on football matches when the league finally returns, you may want to avoid backing Arsenal. Mikel Arteta is going to need to strengthen his squad this summer and rumour has it Thomas Partey is a target.
What happened?
Due to the pandemic, players have been requested to take a pay cut. Mesut Ozil, Arsenal's top earner on £350,000-per-week, is one of three players in the first team squad who have so far refused to accept the proposed 12.5% reduction. Ozil has received a lot of criticism following his decision but it's his right not to accept a pay cut. FIFA regulations specify that forcing a player to break the terms of their contract will allow them to immediately end it.
"A contract may be terminated by either party without consequences of any kind (either payment of compensation or imposition of sporting sanctions) where there is just cause. Any abusive conduct of a party aiming at forcing the counter-party to terminate or change the terms of the contract shall entitle the counter-party (a player or a club) to terminate the contract with just cause."
Thomas Partey and his links to Arsenal
Thomas Partey's father talked about his son's links to Arsenal recently. He talked to his son and, apparently, the Gunners in talks over a summer move for the Atletico Madrid midfielder.
"I called my son after hearing rumours and he told me that the rumours are true. He told me they are holding talks between himself and Arsenal. It all depends on the offer Atletico are demanding. If he goes to Arsenal fine, they have a lot of supporters in Ghana." he went on to say.
Later, though, JJ Sports representatives talked about it on Instagram. "Quick Note !!! during transfer period – a lot of stories are created, manufactured and also alleged until the final day of the transfer period," they said. "Father of Thomas Partey might have said something, but we can also put everything aside and respect the official communication of his management JJS Sports. At this period a lot of persons (some media personnel) in search of exclusive stories would want to produce on conversations around just to suit their agenda."
They advised people to not believe what they hear from family members or the media.
Final thoughts
No doubt we'll see some players leave Arsenal during the transfer window and Arteta is expected to bring in fresh blood as he continues to overhaul the squad he inherited from Unai Emery. Partey would be an excellent addition if Arsenal could get a deal done and we'd have a much better chance of breaking back into the top four next season with him in midfield.