The football transfer market is changing
By
mac14
on March 17, 2020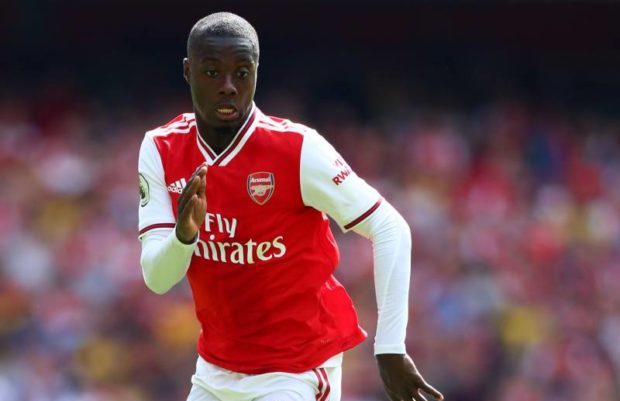 We recently saw the dates of the summer transfer window shift back to what they were three years ago, with the news that in 2020 it will continue to stay open until 1st September. For the past couple of years, the window has closed the day before the start of the new Premier League season. That made sense, but only if leagues in Europe followed suit. Of course, they didn't do so, meaning that the UK was out of step with the European transfer market.
By going back to the old window, it's now become much easier for UK clubs to trade players with those in Europe. Premier League bosses agreed that this was more important than having the transfers done and dusted in time for the opening of the new season. But what other changes to the football market can we look forward to in the coming years?
Alternative currencies
The methods used to pay for top players worldwide is changing, and experts predict that cryptocurrencies could be used to buy players in the Premier League before 2020 is out. Cryptocurrencies like bitcoin have many advantages in the transfer market, most notably the fact that the digital currency can be processed and transferred between accounts in an instant. Conventional forms of payments can often take several days to be resolved, particularly in international deals.
Investment in bitcoin has soared since the currency first came on the market a decade ago. Traders using the bitcoin loophole app are attracted by the ease, speed and transparency of transactions, as well as the huge profits that can be made. Turkish club Harunustaspor made headlines in January 2018 when it used bitcoin to sign 22-year-old Omar Faruk Kiroglu. This was the first example of bitcoin being used to buy a player, but it won't be the last.
The high-pressure nature of transfer windows means that deals often have to be cut at the last minute, just before the deadline. Bitcoin is an ideal solution to this issue, and because it's a global currency not anchored to any one national economy, there's no need to worry about exchange rates. The fact that all transactions are recorded on blockchain means that disputes over which club owns a player should also be a thing of the past.
Inflated transfer fees
It can't have escaped anyone's notice that the amount of money being spent on players in the Premier League has continued to rise dramatically for several years. Indeed, where the English top flight is concerned, the phrase "silly money" no longer has any real meaning. Funding has poured into clubs from ever-more exorbitant deals for TV broadcast rights, and player price tags are set at the limit of what the competition can afford. For clubs like Arsenal, hoping to bring in new players, the Premier League is a seller's market.
Just because there is more money in the game, it doesn't mean there is suddenly a greater supply of better players who are naturally worth more money than the players last season. In an economic sense, clubs are paying more money for essentially the same goods, which translates as inflation. And at the rate that player prices are rising it should more properly be described as hyperinflation.
Outside threats
The amount that can be demanded for TV rights must peak soon, and may even fall. We can't assume that the current global popularity of televised football will stay at the same level forever, and unforeseen cultural changes, possibly driven by technology, may mean rapid change. The rise of eSports as a genuine threat to the dominance of "real" sports is just one example.
If this happens, there will be less money coming to clubs, but they will inevitably try to keep player prices high. As demand outstrips supply, UK clubs will increasingly look to other leagues, in Europe and beyond, in the search for players of equal or better quality but at lower prices. Eventually, like all over-inflated markets, the price paid for Premier League footballers must tumble back to a more realistic level.
Greater reliance on modelling 
The factors that go into determining the price and desirability of a given player to a given club are more complex than ever. As the means of analysing performance becomes even more sophisticated, so the algorithms and complex statistics that go into determining a player's worth will become more detailed and precise. We could see a player's market value change dramatically during one game, or the creation of bespoke prices that vary from club to club, based on their importance and fit for the interested party – and of course how much they can afford to spend.
The Premier League transfer market is high pressured and highly lucrative. Small changes can make or lose thousands of pounds. On the one hand, clubs and governing bodies will attempt to exert more control over this process. On the other hand, unforeseen factors could result in changes that are out of anyone's control.