What Arsenal need to change next summer
By
mac14
on February 28, 2020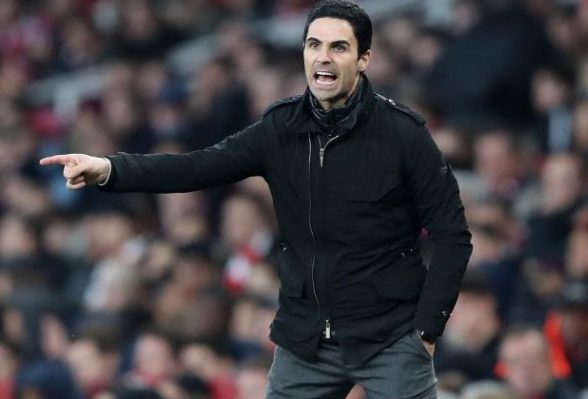 It doesn't take a genius to acknowledge that Arsenal are in need of significant change in the summer.
However, with the bank hardly bursting at the seams where should Mikel Arteta turn to get the Gunners firing again?
A renewed appetite – but still no Champions League
Arsenal have showed positive steps since Arteta took control of the reigns with an improved desire to roll up their sleeves, however, there is a lack of genuine quality in key areas of the squad and they won't be in the Champions League next season – that's as close to fact as opinions come.
What that means is that the true world class talents won't be queuing up to jet into the Emirates, however, Arteta is held in high regard by those in the game after serving his apprenticeship under Pep Guardiola and those on the next rung down on the ladder will jump at the opportunity to pull on the red of Arsenal. The question is, who are those players?
A commanding centre back
It's rare that a fan base is united on anything but a centre back with a genuine physical presence is something every Arsenal fan has been crying out for for, probably, the best part of a decade or more. Kalidou Koulibaly is the first name that springs to mind but, if we're being honest, it's unlikely the board will sanction the necessary £70m and even if they did, the Senegal international wouldn't come to Arsenal in their present position.
Options that could do a decent job are still available though and even have bags of Premier League experience. Jamaal Lascelles from Newcastle United would fit the bill nicely and, given Mike Ashley is their owner, he would potentially be available at a very reasonable price.
Sure, he's not a Rolls Royce defender and does not possess the pace of a Kentucky Derby horse. However, he will carry the ball out of defence, head everything that comes in the box and he will put his body on the line to keep the ball out of his net. Simply put, the Gunners may need to sacrifice a little bit of 'sexy football' to improve their team game.
From the Championship to the Emirates?
Alongside a centre back, a decent midfielder has been missing from the Arsenal ranks since the days of Patrick Vieira. Granit Xhaka isn't – and will never be – fit to lace the boots of the Invincibles skipper. A cut-price option could emerge in the shape of Leeds' Kalvin Phillips although any deal might hinge on whether or not they can win promotion.
Phillips is ranked as one of the best players in the second tier with his ability to protect the defence and dictate play from the holding role a key contributor to Leeds being one of the best sides in the Championship over the past few seasons. The other big positive to Phillips is that he's only 24, so even if Leeds do come up and inflate his price then he'll come with not only room for development but resale value.
And what if Aubameyang goes?
Rumours of Pierre Emerick-Aubameyang leaving Arsenal simply won't go away and it's easy to see why given he's been involved in 73 goals – scoring 60 – in just 95 appearances since signing for the North Londoners. The trouble is those stats also highlight the reason he's too good to stay with a club who might only manage a mid-table finish this season. If Aubameyang decides he wants to leave, then there will be no shortage of takers for the prolific hit man but where does that leave Arsenal?
The likelihood of replacing Aubameyang's goals are slim with no Champions League to offer but, if the centre half and midfield positions can be ticked off without breaking the bank then at least they'd stand a chance. Whose name will be in that conversation though remains to be seen.
There you have it, two key areas that could be addressed on a modern day shoestring and one problem that could rumble on all summer long. Either way, we're happy to place our bets that Arsenal will be a stronger side come next season.