[Image] The starting XI Ljungberg must use to get Arsenal back to winning ways
By
mac14
on December 6, 2019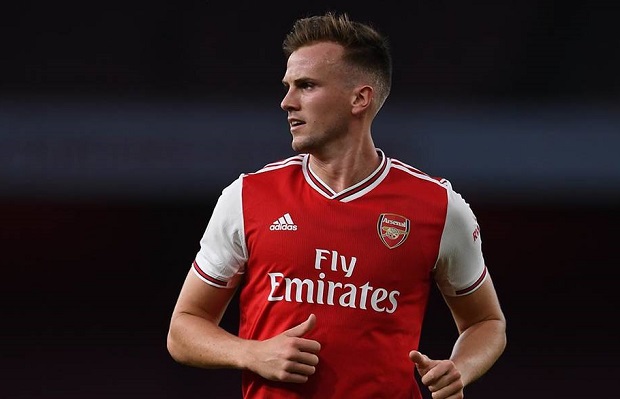 Interim boss Freddie Ljungberg is under pressure to turn Arsenal's season around. Here I look at the team he should be playing if he wants to get us back on the winning track….
Thursday night's defeat to Brighton at the Emirates has extended Arsenal's winless run to nine matches in all competitions, which is our worst run since 1977, and we're now tenth in the table – 10 points off the top four.
The last few games were meant to be our 'easy' run where we could bank some points ahead of a tough festive period but we've blown it. To put it simply, we are in real trouble and things need to change quickly or we're going to find ourselves in a relegation battle.
Freddie's first two games have been a huge disappointment and there has been very little difference to when Unai Emery was in charge. His team selection in particular have been poor as Ljungberg has persisted with playing Mesut Ozil and Pierre-Emerick Aubameyang on the wings to accommodate Alexandre Lacazette through the middle.
Laca out, Pepe in
I think it's clear that it's time for our manager to be bold and make a choice; Auba or Laca, as we can't squeeze both of them into the team. I love Laca but Aubameyang is Arsenal's best goalscorer and he's totally wasted on the wing so for me it's a simple decision. We play Auba through the middle with Lacazette on the bench.
The next thing Freddie needs to do is bring Nicolas Pepe back into the starting eleven. He might not be the hardest worker on the training field but he's our best winger, club record signing, and he makes things happen. Pepe is a dribbler who commits defenders, has pace to burn and you saw what difference he made in the second half against Brighton. He has to be given a chance to stake his claim on the right wing.
Left wing has been a problem area for Arsenal for a while but Auba isn't the answer and neither is Mesut Ozil. Our German playmaker is a controversial character who splits opinion but the fact is he is still our most creative player and when played in the No.10 with the right balance around him, he can be devastating. So I'd like to see him back in the No.10 with two wingers either side of him.
Bukayo Saka has bags of potential and should see his fair share of game-time but right now Gabriel Martinelli is the man who deserves to start in attack. Martinelli and Pepe on the wings with Auba through the middle is a very dangerous and balanced front three.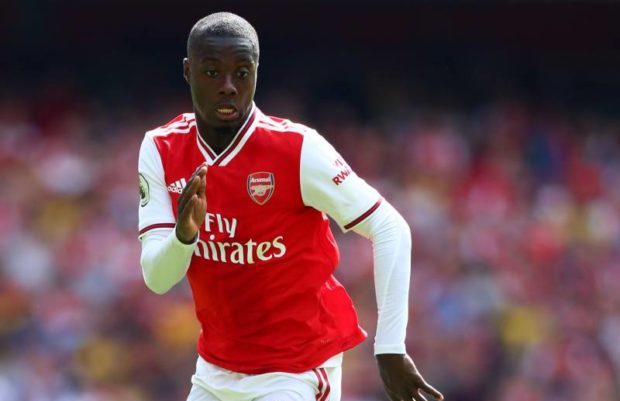 Xhaka out, Torreira in
Freddie has favoured a 4-3-3 so far and that system will work once Dani Ceballos is fit again…as long as Ljungberg is willing to drop Mesut Ozil. A midfield of Lucas Torreira, Matteo Guendouzi and Ceballos has potential, especially away from home and against the big boys when we can't afford to 'carry' Ozil.
However, I still think this group of Arsenal players is well suited to a 4-2-3-1 for the majority of games. Torreira struggles when he's played as the sole holding midfielder as he needs a ball-player alongside him. Granit Xhaka is obviously an option but I think his deficiencies outweigh what he brings to the team so I'd opt for Matteo Guendouzi alongside Torreira.
Ljungberg has a soft spot for Joe Willock following their time together with the U23s and he does have a huge future ahead of him. But right now, Willock is playing poorly and doesn't deserve a starting spot.
Holding has to start 
Our defence continues to be woeful but that's not going to change overnight, however, I think it's time to do away with the old guard and play the younger defenders. Rob Holding has been struggling with a knee problem so hopefully Freddie will start him once he's fully fit and I think he should be Arsenal's first choice centre-back.
David Luiz has been a disastrous signing and Sokratis is past his best. His decline this season has been staggering. Obviously Shkodran Mustafi is a walking disaster so I'd like to see Calum Chambers given a chance to form a partnership with Holding. Chambers has impressed at times this season, usually at right-back, but he's got all the attributes to be a decent centre-back. And let's be honest, he can't do any worse than the current lot.
Hector Bellerin and Kieran Tierney are still working their way back to their best form as I don't think they are 100% match sharp following their injuries but they are easily our best full-backs. A back four of Tierney, Holding, Chambers and Bellerin has the potential to be a big upgrade on what we're seeing right now once all are fully fit.
This is the eleven I think Ljungberg should go with if he wants to get Arsenal back to winning ways:
This team is more than good enough to compete at the top end of the Premier League and Freddie needs to make the changes as soon as possible before the season gets completely away from Arsenal. No more Mustafi/Luiz/Sokratis and no more Auba/Ozil on the wings. Play our best players in their best positions and we have a chance.