New signing explains why he snubbed Tottenham after completing move to Arsenal
By
mac14
on July 25, 2019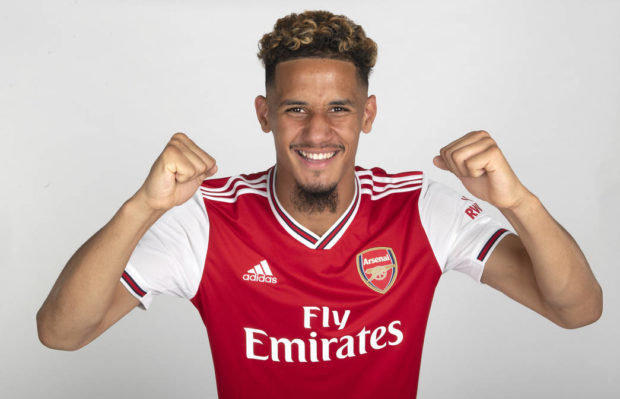 William Saliba has completed his £27m move to Arsenal on a long-term contract and the highly-rated defender will spend next season on loan at former club Saint-Etienne.
Arsenal have been battling to sign Saliba all summer and it looked as though we had a deal wrapped-up earlier this month before late interest from Tottenham threatened to derail the proposed move.
However, despite the best efforts of our rivals, Saliba had his heart set on a move to Arsenal and the club announced on Arsenal.com a short time ago that the centre-back has joined on a long-term contract after completing his medical earlier this week.
The Guardian claim Arsenal will pay £27m for the 18-year-old and Saliba will spend next season on loan back at Saint-Etienne as he wants to develop his game further before trying to establish himself in north London.
After completing his move, the teenager described Arsenal as the 'biggest club in England' and he opened up on why he snubbed Tottenham in favour of a move to the Gunners with the clubs history and heavy French influence among the contributing factors.
Saliba also confirmed that he spoke to Matteo Guendouzi when he first learned of Arsenal's interest and the French midfielder did his part in luring him to the Emirates.
Our latest signing told Arsenal.com:
William, welcome to Arsenal. How does it feel to have signed for us?
Well, first of all, it's a massive pleasure to sign for a really, really big English club. This is the biggest club in England for me, so it was an easy decision. I didn't think twice about signing here, so I'm really happy.

We know that you had a choice between us and our rivals, Tottenham. What was it about Arsenal that made you want to come here?
Well, the history, the badge… since I was little, I've been watching Arsenal play in the Champions League and so on, and there are a lot of French players who have come through here. So that really helped me to make my mind up.

Did you speak to any of our players about Arsenal before signing?
Yeah, I spoke to Matteo [Guendouzi]. I even bumped into him at a funfair in Paris, and that's where I told him that Arsenal wanted to sign me! He gently advised me to come here and explained what it was like.

Obviously, you'll be spending this season back at Saint-Etienne. Tell us why that was so important to you.
Well, it was important first of all because I wanted to prove myself for another year at Saint-Etienne, before I come to try and establish myself here at Arsenal. This is a big club, and when you come here, you need to be ready. So I'm going to try and have a great season with the club that developed me in order to be ready for Arsenal.
Obviously it's frustrating that our new signing won't be available next season but it makes sense that he develops for another year in France as he won't be ready to start for Arsenal on a regular basis yet.
Saliba becomes our second signing of the day, and third of the summer, after we announced the arrival of Dani Ceballos on loan from Real Madrid earlier this afternoon.
So that's two targets down but let's hope Emery has more up his sleeve. We desperately need a winger [Zaha] and left-back [Tierney], while I also think Arsenal should bring in another more established centre-back amid on-going doubts surrounding the future of Laurent Koscielny.