The Best Gambling Apps to Bet Real Money on Arsenal
By
mac14
on September 4, 2018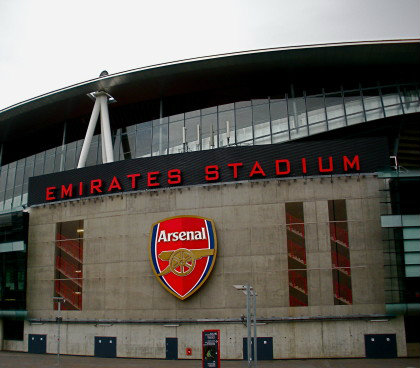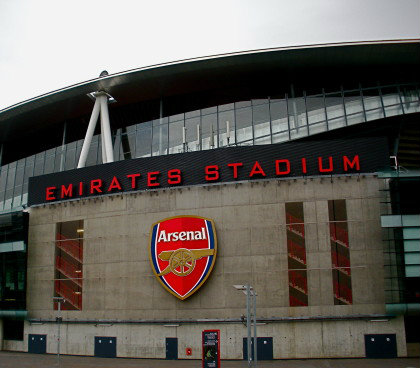 It's not just the legions of faithful Arsenal F.C. fans who are excited about the 2018-19 Premier League season. Those who like to wager a few pounds on the games along with the bookies who take their action are also excited. Football betting is big business worth an estimated £1.4 billion according to the Gambling Commission which is responsible for regulating gambling and overseeing gaming law in Great Britain.
With so much money at stake in this lucrative industry, bookmakers are doing everything they can to get your business. Many sportsbooks that accept bets on Arsenal games offer some nice incentives but they are also trying to make it as easy as possible for punters to place their wagers. One of the ways that they have made wagering unbelievably convenient is by offering their customers betting apps. This allows punters to easily place their wagers on their mobile devices from almost anywhere in the world.
You could be sitting in the stadium watching Arsenal taking on Cardiff and decide that you want to get some in-game betting action. Simply pull out your mobile device, open up your favorite real-money betting app, and place your bet. All that's left to do is sit back and relax as Alexandre Lacazette pops in the winning goal. Aren't mobile betting apps amazing?
What To Look For In a Betting App
The most obvious thing that comes to mind when you think about what a great betting app should offer is the ability to access all available betting options. However, you also want an app that is easy to look at and simple to navigate. You certainly want to be able to make secure deposits and withdrawals too. In other words, you want to have access to all of the options that are available on the desktop platform. This includes the ability to look at statistics and watch the games.
The Best Apps To Bet Real Money On Arsenal?
The betting landscape is currently being dominated by betting apps. If you go to any online bookmaker you will most likely find that they have an app that can be easily downloaded to your mobile device. Generally speaking, if the sports betting site is reputable then their real money betting app will be trustworthy.
While these apps are available for download at most online sportsbooks, it is a good idea for iOS users to get their betting app from iTunes while Android users can get one from the Play Store. It's also wise to do a quick Google search for reviews and make sure that the app is properly licensed. Let's take a look at some of the best apps for betting with real money.
Bet365 Betting App
Bet365 is among the biggest and most trusted betting companies in the world so it isn't surprising that they also have one of the best betting apps. Not only can you choose from over 75 different types of bets for the upcoming Arsenal match, you can also watch the game as it is live streamed to your device. The Bet365 betting app also allows you to place a wide variety of in-game wagers as well as futures.
William Hill Betting App
William Hill has been an industry heavyweight for nearly 100 years. Not only do they have one of the very best apps for their extensive casino, they also have one of the best apps for betting on Premier League football. Whether you are an iOS user or an Android user, William Hill has an app for you. The app is devoid of clutter and it's very easy to look at. Punters who want to bet on Pierre-Emerick Aubameyang to score a goal and then watch the action unfold will love that this app allows them to live stream.
Unibet Betting App
Unibet might not be as old as some other betting sites but it has established itself as one of the top bookmakers on the planet. Aside from offering some valuable bonuses and ongoing promotions, Unibet also boasts a huge selection of betting markets and wagering options that can be quickly and easily accessed on your mobile device using their excellent betting app.
888sport Betting App
If there is a sporting event going on anywhere in the world then there is a very good chance that 888sport is offering action on it. If you use the 888sport betting app then you can be confident that you are using one of the most complete betting apps currently available. Free bets, live streaming, and live in-play betting are just a few of the things that this app offers you.