Arsenal's next manager: BBC journalist offers update, Allegri 'still in the mix'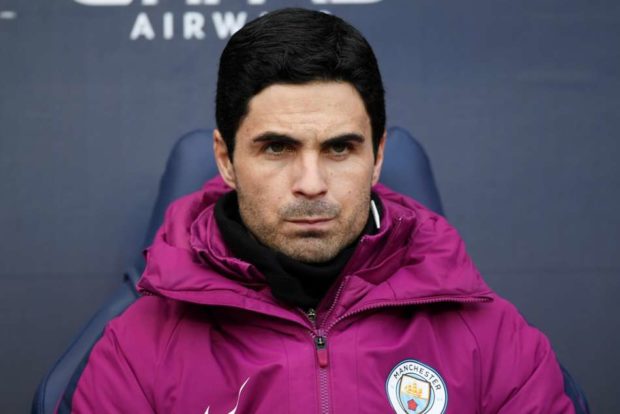 Respected BBC journalist David Ornstein has offered an update on Arsenal's managerial search and claims that while Mikel Arteta is the front-runner, Max Allegri is 'still in the mix'.
We've been working to find a replacement for Arsene Wenger since he announced four weeks ago that he'd be leaving the club this summer after 22-years in charge.
Ornstein says that Wenger was close to leaving last summer so the club will have been looking at managerial targets for some time, although no formal approaches would have been made until Arsene officially left.
Ivan Gazidis is believed to have been conducting interviews with potential candidates this week with Arteta, Allegri and Patrick Vieira all held talks with the club after emerging as the leading contenders.
Arteta is the bookmakers red-hot favourite with some media outlets claiming it's only a matter of time before the former midfielder is announced as Arsenal's new manager.
Ornstein concedes that Arteta is the front-runner but claims there is still a feeling that Allegri remains 'in the mix' – despite appearing to pledge his allegiance to Juventus recently.
The BBC journalist says whoever comes in will have to fit a new European style management structure that will see the new boss act as a head coach rather than an all-powering manager like Wenger.
The new structure will see head of recruitment Sven Mislintat identify new players, head of football relations Raul Sanllehi will be tasked with driving the deals while the new head coach will mainly concentrate on team matters.
Ornstein does claim that the new man will have a say in player recruitment and have the power to veto any potential new signing, but it's a clear move away from the Wenger-era style of management where he oversaw pretty-much everything!
The journo also verified reports that any new manager will have a transfer budget of just £50m [plus money raised from player sales], so it does appear that Arteta seems like the more suitable candidate to fill the position as Allegri would probably want a much bigger budget.
Here are some snippets of Ornstein's post on the BBC website:
Arteta is the front-runner – he wants the job and there is a feeling among staff that he is set to get it – but while it would seem Vieira has drifted out of contention, whispers persist that Allegri remains in the mix.

We are told Arsenal have a budget for the summer transfer window of around £50m. So 'big-name' signings are unrealistic.

Arsenal's new head coach will contribute to recruitment decisions and retain the power of veto, but unlike in the past he will not be the only voice that matters.

Mislintat will lead the search and pursue agreed targets, with Sanllehi charged with closing the deals.
Arsenal close to appointing boss, next week likely. Start of continental model: head coach slots into predefined structure, will contribute to recruitment decisions & have veto. Transfer targets were discussed with interviewees, pre-sales budget ~£50m #AFC https://t.co/dNG5Txudmo

— David Ornstein (@bbcsport_david) May 18, 2018
The good news is we shouldn't have to wait much longer to find out who the next manager is as Ornstein says we're close to making a final decision and an announcement should come next week.
As much as I think Allegri would be the wiser choice right now, it does seem that Arteta is set to be named as Wenger's replacement. If so, let's make sure we all get behind him and give him a fair chance to succeed.