[Photos] Fresh images of Arsenal's new 2018/19 home kit leaked online
By
mac14
on April 30, 2018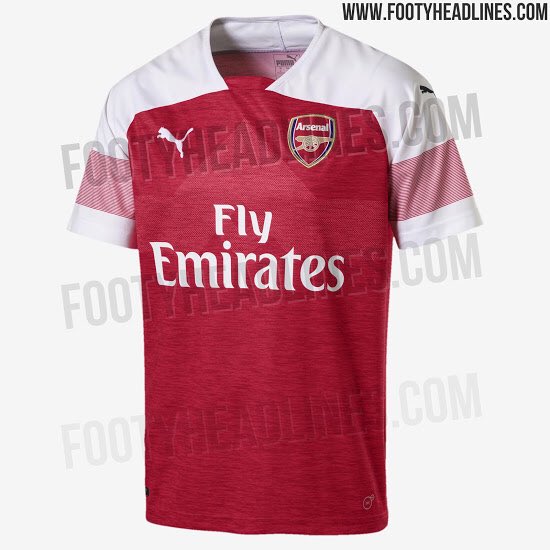 Fresh images of Arsenal's new home kit for the 2018/19 season have been leaked online by footyheadlines.com and we better pray they are fake.
Last week we saw images appear on social media of our supposed kit for next season and they were bad enough with the round-neck design and partial white shoulders.
However, these latest images have slight alterations with the white now coming down on to the top of the chest area while the collar now has an odd look with a random red patch in the middle.
The kit is still in our traditional red but it's far lighter than previous years with the colour described as 'Chili Red Heather' and there are weird red stripes around the arms.
Honestly, the kit is hideous and it looks like something my 7-year-old nephew would come up with for his school project so I pray these mock-ups turn out to be fake.
This is likely to be PUMA's final year as our kit manufacturer as the current deal expires in 2019 and Adidas and Nike are battling it out to take over.
There is no chance Arsenal will keep them on if this is the best kit they can come up with. Perhaps this is PUMA's way of giving Arsenal the middle finger for ditching them?