Wenger angers fans after revealing how many players he'll sign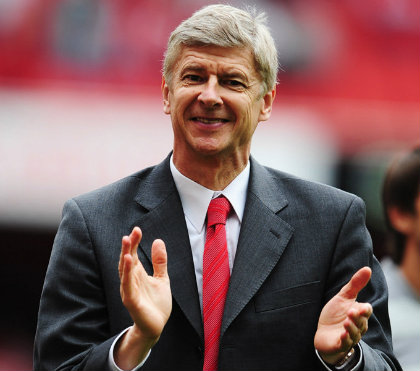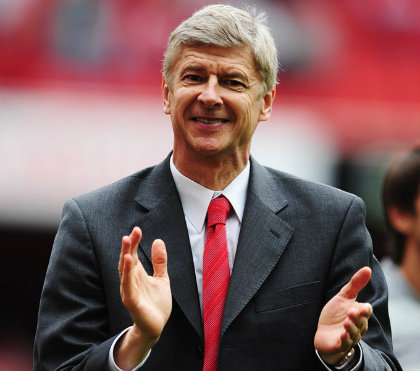 According to quotes in the Mirror, Arsene Wenger has revealed that he'll sign a maximum of three players this summer but angered Arsenal fans after once again suggesting spending money isn't the answer to our problems.
The boss ended speculation over his future by signing a new two-year contract extension last week despite growing calls from the supporters for the Frenchman to walk away from the club.
The campaign ended on a high note after we secured the FA Cup for the third time in four years but overall it was another frustrating season as we were humiliated in the Champions League and finished outside the top four for the first time in 20 years.
However, despite reports suggesting Wenger is ready to overhaul his squad this summer, the boss has now confirmed he plans to sign a maximum of three players over the coming months.
Many fans would suggest we need more than just 2/3 new signings to make us a competitive force again but we could perhaps accept it if Wenger splashed out big money on three top class signings.
However, Arsene has angered fans by once again suggesting that spending money on established names isn't always the answer and pointed to Rob Holding at £2m as an example.
When asked by beIN Sports how many signings he'll make this summer, Wenger is quoted by the Mirror as saying:
"Between a maximum of two or three. We cannot spend as much as many other clubs because some clubs have external resources that allow them to be basically unlimited.

"We can spend money because we have managed the club well. Let's not forget the amount of money spent is not a guarantee of success.

"We have to be clear what we understand as a big signing. Is [Rob] Holding a big signing for you or not?

"When you buy a player for £40million, everybody will have at the start a positive judgement. When you buy him for £2million, he can't be good?

"That means a big signing is not necessarily linked with the amount of money spent."
I get what Wenger is trying to say and Holding was a superb buy at just £2m, however, what about the other countless players we've taken a punt on for low fees that haven't worked out?
READ: Arsenal to submit £95m striker bid
Sure, big-money signings don't always work out but right now Arsenal need major investment to bring in established players who can have an immediate impact on the team.
Wenger doesn't have the time to buy relatively unknown players and develop them anymore. We need results this season and the only way to do that is to buy ready-made, world class players NOW.