Confirmed: Wenger signs new 2-year contract with Arsenal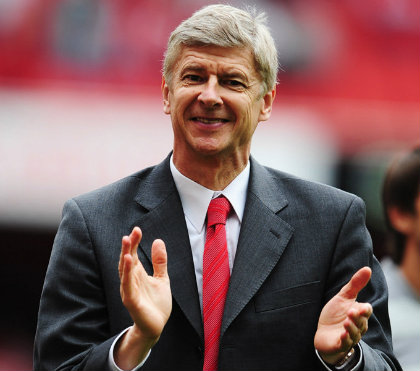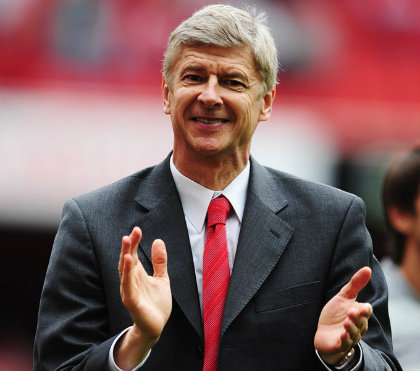 Arsenal have now confirmed the news we've all known for the past 24 hours that Arsene Wenger has signed a two-year contract extension with the club.
Wenger's future has been a hot topic of debate for months as his old deal was due to expire next month and a growing number of fans have been calling for him to walk away following a frustrating campaign.
Our Premier League title challenge was over by March and we crashed out of the Champions League at the all to familiar last-16 stage following a humiliating 10-2 defeat to Bayern Munich.
We saw several protests against Wenger and then owner Stan Kroenke towards the end of the season and many, including myself, felt Saturday's FA Cup win over Chelsea was the perfect time for Arsene to walk away on a high.
However, news broke yesterday that Wenger had agreed terms over a new two-year deal following a meeting with Kroenke on Monday and the BBC then reported this morning that the contract was signed following Tuesday's board meeting.
No 'break clause' is understood to be included in the deal and worryingly the BBC also say that neither Arsenal nor Wenger necessarily see this as being his last contract.
The club have now confirmed on Arsenal.com that Wenger has indeed signed a new two-year contract with majority owner Kroenke telling the clubs website:
"Our ambition is to win the Premier League and other major trophies in Europe. It's what the fans, players, staff, manager and board expect and we won't rest until that is achieved. Arsène is the best person to help us make that happen. He has a fantastic track record and has our full backing."
Wenger then said:
"I love this club and I am looking forward to the future with optimism and excitement. We are looking at what we do well and how we can be stronger everywhere. This is a strong group of players and with some additions we can be even more successful. We're committed to mounting a sustained league challenge and that will be our focus this summer and next season.

"I am grateful to have the support of the board and Stan in doing everything we can to win more trophies. It's what we all want and I know it's what our fans around the world demand."
So, it's done. Wenger is now staying for at least another two years as we all know he won't be sacked. The protests didn't work, the board have no power to influence things so Wenger has free reign as long as he keeps Silent Stan happy.
I think it's best that we as fans try to unite and really get behind the team as we must all know by now that no amount of in-fighting is going to make a difference off the pitch. It just damages things on it.
So irrespective of your feelings towards Wenger, let's make sure we all support the team inside the stadium and not see a repeat of the toxic atmosphere we had at times last year.